Estimated read time: 2-3 minutes
This archived news story is available only for your personal, non-commercial use. Information in the story may be outdated or superseded by additional information. Reading or replaying the story in its archived form does not constitute a republication of the story.
Sam Penrod Reporting Police and recovery teams have recovered a body found floating in the Provo River. A teenage girl discovered the remains a few hours ago.
Lt. John Geyerman, Provo Police: "It looks to be a male between 15 and 20 years old, probably. It's kind of hard to tell once they've been in the water, but that's what we're thinking."
Questions surround the discovery of a body found floating in the Provo River. A student walking home from school made the shocking discovery. Police do not think the body had been in the river for long since it was found in a well-trafficked area. But right now officers are not sure of anything.
Police are just finishing up their investigation. They are not calling this suspicious, but they are treating it as a crime scene until they can rule out foul play.
The body was discovered at about 3:00 this afternoon by a high school student right in the Provo River. The student was walking home from school when she saw the body in the river by looking over the bridge. She ran back to the school and talked to her mom, and that's when the authorities were called. The Utah County Search and Rescue team has now recovered the body, and the case is under investigation.
Sheiree, Discovered Body: "I was walking home from school and then I seen the body, so then I didn't know what to do. I ran back to the school to call my mom, and my mom told me to stay there."
Police are telling us the body is that of a man 15 to 20 years old, likely a teenager. They say from the initial examination of the body there were no signs of foul play, but they don't know that for sure. They will have to wait for an autopsy from the medical examiner.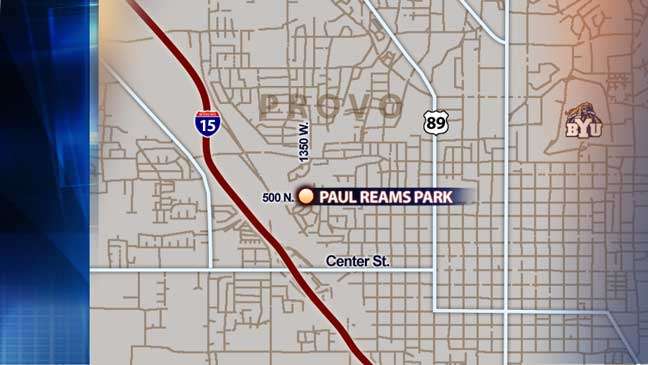 There was no identification on the body, so at this point they do not know who the young man is. They are checking missing persons reports and other information like that.
Lt. Geyerman: "We haven't got around to...going back through our missing persons reports or anything like that, so that's the next step we'll be taking to try and identify who it is."
They are unsure how long the body was in the river. They believe it has been in the river for a day or two at the most.
It will probably be some time before we have some answers about this and whether it was just an accidental death or if there is something suspicious here.
×
Photos
Most recent Utah stories