Estimated read time: 2-3 minutes
This archived news story is available only for your personal, non-commercial use. Information in the story may be outdated or superseded by additional information. Reading or replaying the story in its archived form does not constitute a republication of the story.
Shelley Osterloh ReportingA new homeless center was dedicated Tuesday afternoon in downtown Salt Lake City. It is named for Pamela J. Atkinson who had devoted the past 15 years to helping the homeless.
There was a good size crowd to see the ribbon cutting and watch as Mayor Rocky Anderson gave Pamela Atkinson the key to the city. She has long been an advocate of the homeless and worked very hard to bring together many of the organizations that provide services for them. So this new center, which is an expansion of the Fourth Street Clinic, is named in her honor.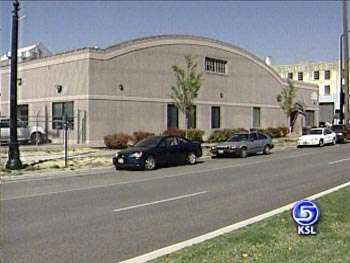 For more than a decade the Fourth Street Clinic --- on the corner of 4th South and 4th West --- has provided free medical care to the homeless. Last year, the clinic treated more than six thousand people. Folks like Roger, a Salt Lake native who did not know for 30 years that he had brain tumor.
Roger, Fourth Street Clinic Patient: "Then when I left the nursing home I came here, and they keep track of it. I have depression and anxiety from the surgery."
The Fourth Street Clinic provided his follow up care after surgery, counseling with a social worker and physical therapy. The Clinic also has a free pharmacy for those who qualify.
Now the Fourth Street Clinic Board of directors has purchased its building and the one south of it, hoping other non-profit organizations will move in. Volunteers of America, which operates Utah's Homeless Outreach program, is the first tenant.
Pamela J. Atkinson, Fourth Street Clinic Board Member: "Because there are multiple causes of homelessness there are multiple solutions. But by having several agencies on the same site, it enables the referral process to move at a faster rate. We feel that the more collaboration there is, the better the outcomes for many of our homeless friends."
Atkinson says Utah Homeless Service programs helped more than 400 people become self-sufficient last year. But because of the struggling economy, there is a growing need for more help for the homeless. She believes the Pamela J. Atkinson Center for Homeless Services and a caring community can help.
Pamela J. Atkinson, Fourth Street Clinic Board Member: "Even a small amount of caring can make a great deal of difference in somebody else's life."
The purchase of this property creates a solid foundation for the Fourth Street Clinic and now a place for other non-profit service organizations to help in the fight against poverty.
×
Most recent Utah stories