Estimated read time: 2-3 minutes
This archived news story is available only for your personal, non-commercial use. Information in the story may be outdated or superseded by additional information. Reading or replaying the story in its archived form does not constitute a republication of the story.
Jed Boal ReportingIt appears a couple of attempted kidnappings in Provo may be the work of the same man who snatched a boy in Mapleton a week ago. Last week when police picked up an Orem man and charged him with kidnapping, they looked for anything in his -past to explain a motive.
Kartchner faces a judge tomorrow morning on charges of aggravated kidnapping, attempted murder and assault. Police say he tried to snatch boys off the streets before so now he faces two additional counts of child kidnapping.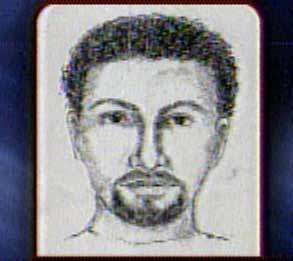 A week ago a five-year old Mapleton boy was kidnapped as he rode his scooter home from school. He was found in a Spanish Fork Canyon campground, bound with tape, cut and nearly strangled. Police ran into Robert Allen Kartchner when he returned to the scene...and arrested him. Now Provo police think Kartchner tried the same thing before.
In June 2002 an 11-year old boy was riding a scooter home in the Grandview Area. A man in a maroon minivan approached him from behind and exchanged a hello.
Det. Bean, Provo Police Department: "The driver picked the child up, briefly took a few steps with him. The child struggled so him put him down got back in the van and drove away."
Then in March this year a child was walking home from school around 11th West and 2nd North when he noticed a maroon minivan following him.
Det. Bean, Provo Police Department: "He walked through a church parking lot. The van actually cornered him. The guy told him to get in. The boy didn't and he ran home."
After that first case, the boy was able to help police come up with this composite sketch of the would-be kidnapper. When Kartchner was arrested last week, they pulled out the picture and noticed the similarities.
Det. Bean, Provo Police Department: "Both of the boys were very comfortable that this was the person that attempted their abduction."
In both cases the boys identified Kartchner from photos this week. One spotted his picture in the paper. The other picked him out of a photo line-up.
Other departments in Utah County are still studying their suspicious cases that may fit the same pattern. So the charges against Kartchner may not be complete.
×
Most recent Utah stories