Estimated read time: 2-3 minutes
This archived news story is available only for your personal, non-commercial use. Information in the story may be outdated or superseded by additional information. Reading or replaying the story in its archived form does not constitute a republication of the story.
SALT LAKE CITY -- A 10-year-old murder is finally getting its day in court. Third District Judge Ann Boyden said there is enough evidence to go forward with a trial in the murder of 22-year-old Amy Quinton.
Quinton was a University of Utah theater student who was stabbed to death in her apartment in August of 1999. Forty-two-year-old Donald Eugene Younge is charged with her murder.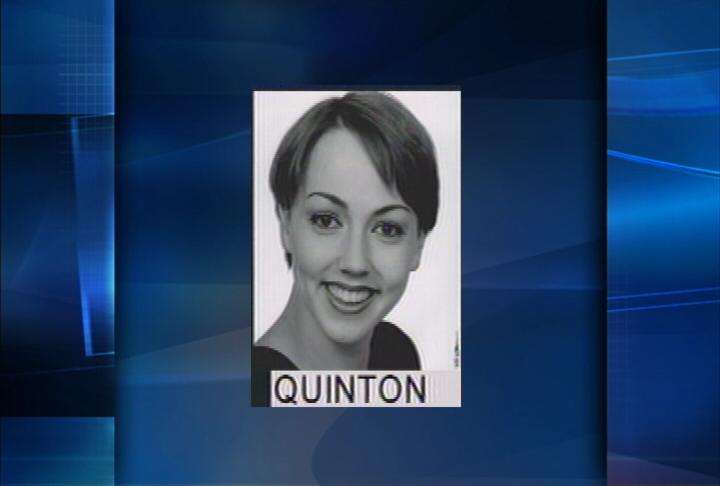 In court during his preliminary hearing Tuesday, the two women who were in Quinton's apartment that night testified against Younge. Erin Warn and Lynn Drebes both testified they remember Younge breaking into the apartment then holding all three of them in Quinton's room.
Warn said Younge gave her duct tape to tie everyone up, but she refused to take it. Drebes said Younge held a knife to her throat and threatened to kill her.
At one point, one of the women called 911, but Younge took the phone and hung up. When 911 called back, Drebes said Younge answered the phone and told the dispatcher that the call was a mistake and that everything was OK.
Drebes said when she asked Younge what he wanted, he said money.
Warn and Drebes left Quinton's room to get their wallets, but they say after doing so, Younge went into Quinton's room. They heard her scream four times. Younge then ran out of the apartment. Drebes and Warn say that's when they found out Quinton had been stabbed.
Judge Boyden ruled there is enough evidence to go forward with a trial.
"We're confident with what happened today. The witnesses, we think, held up well. It's very difficult testimony with a very difficult situation, but we're pleased with how they stood up today," said prosecutor Vincent Meister.
During cross examination with the lead investigator on the case, Younge's attorney, Michael Misner, pointed out that there is no physical evidence linking Younge to the apartment.
The trial is scheduled to begin December 11th.
E-mail: acabrero@ksl.com
×
Related stories
Most recent Utah stories