Estimated read time: 2-3 minutes
This archived news story is available only for your personal, non-commercial use. Information in the story may be outdated or superseded by additional information. Reading or replaying the story in its archived form does not constitute a republication of the story.
SALT LAKE CITY -- The 39th annual Primary Children's Festival of Trees opens next week. This year, organizers are promoting the event's most unusual auction item. It is no tree -- it's a hot car!
---
About 90,000 people attend the Festival of Trees each year.
---
It's not just any car, it's a Cobra roadster. Festival of Trees organizers call it "Wheels in Motion" for children in need.
The handmade, polished aluminum, replica roadster is perhaps the most unique item in the history of the charity auction. The sale of this hot set of wheels will benefit children in need.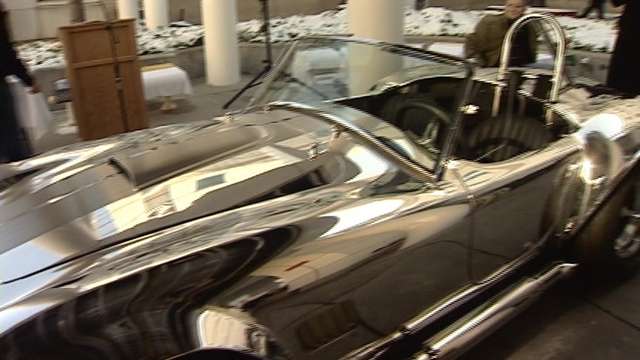 Thirteen-year-old Marshall Lindsay knows wheels and the quality of medical care at Primary Children's. In September, he survived a life-threatening accident. For now he's in a wheelchair, but he is determined to walk again.
"Ended up being bucked off my ATV, face planted, went heels over head, breaking my back and injuring my spinal cord," he said.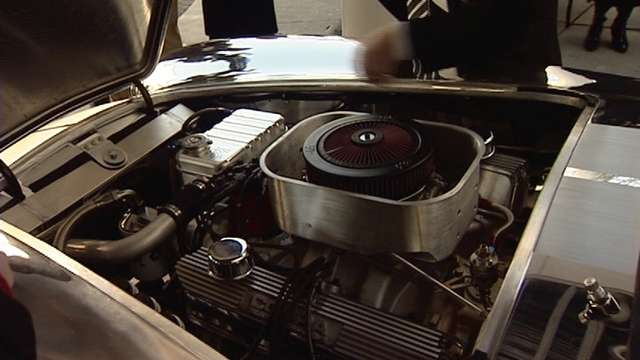 The number of injured and seriously ill children whose parents cannot pay for health care has increased dramatically. In 2007, Primary Children's donated $8.6 million in charity care. In 2008, that amount increased to $13 million.

David Kirkham made the generous donation. He said he spent some time in a hospital as a young man and has donated cars over the years. His friend, Greg James, suggested Primary Children's.

"My mother always told us that the rent we pay on Earth is service. And, I mean, that's just how we grew up. And so, that's why my brother and I have done this for so many years. I just want to help out the kids," Kirkham said.

The minimum bid for the car is $110,000. Every penny will go toward for charity care.

**[Festival of Trees](http://www.festivaloftreesutah.org/index.asp)**

December 2-5, Wednesday through Saturday 10:00 a.m. to 10:00 p.m. South Towne Expo Center, 9575 South State Street

"People don't get sick once a year. People are sick all the time, "James said. "I mean, as you get to know this hospital, you realize, hundreds of beds, hundreds of kids, 700,000 or 800,000 emergency visits a year, nobody every turned away, kids treated who otherwise wouldn't be. And that costs."

"The Festival of Trees" opens at the South Towne Expo Center, Wed. Dec. 2 and runs through Sat., Dec. 5 each day from 10 a.m. to 10 p.m. All of the money raised goes to Primary Children's Medical Center for charity care.

E-mail: cmikita@ksl.com

×
Related links
Related stories
Most recent Utah stories