Estimated read time: 1-2 minutes
This archived news story is available only for your personal, non-commercial use. Information in the story may be outdated or superseded by additional information. Reading or replaying the story in its archived form does not constitute a republication of the story.
SALT LAKE CITY -- Utah's annual Festival of Trees is set to open in a couple of weeks, and this year a very expensive toy will be doing some good for the kids at Primary Children's Hospital.
Like the trees, this item will certainly turn some heads and raise a lot of money
"If you can do it, if you can give, then you should," says David Kirkham, president of Kirkham Motorsports. He says that's the motto he lives by.
For about 15 years, the company has specialized in manufacturing aluminum-bodied replica roadsters in an old jet fighter factory in Poland. The cheapest one has a price tag of $57,000.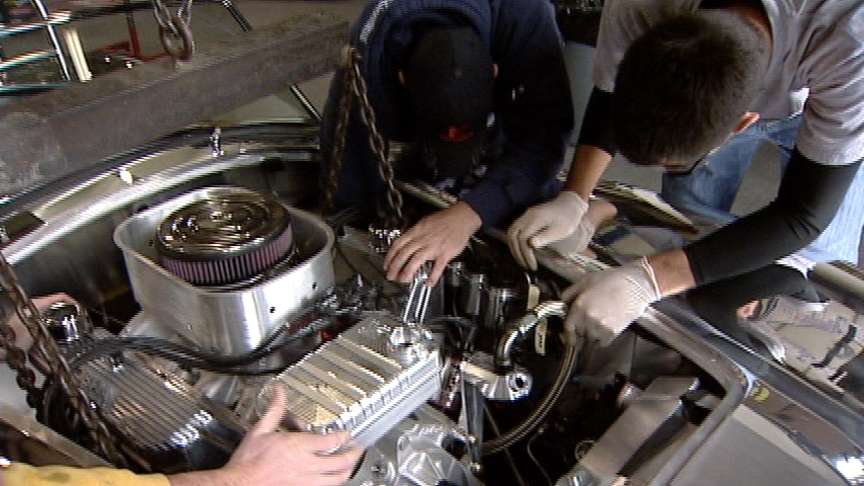 Through the years, Kirkham Motorsports has donated a few of these cars for a worthy cause. This year, it's Primary Children's Medical Center.
"We were sitting up on the sofa talking about wheelchairs and stuff and chemotherapy and some other things that the kids go through up at the hospital up there, and I said 'Hey, we have an extra set of wheels. Do you think they can use it?'" Kirkham says.
The car will be auctioned off alongside the Christmas trees on opening night of the festival. All proceeds will go directly to Primary Children's Hospital.
Todd Hinckley - Customer "It's fun to see the cars go to good worthy causes," says Todd Hinckley, a Kirkham customer.
For the record, the car to be auctioned is a Kirkham 427 KMS-SC. It may be a replica, but it'll really move!
Hinckley says it's complete with 600 horsepower and 600 pounds of torque aluminum block, and hopes it will bring in a sizeable donation to match.
The car will be on display at the silent auction -- an invitation-only event on Tuesday, Dec. 1.
E-mail: kmccord@ksl.com
×
Related links
Most recent Utah stories