Estimated read time: 1-2 minutes
This archived news story is available only for your personal, non-commercial use. Information in the story may be outdated or superseded by additional information. Reading or replaying the story in its archived form does not constitute a republication of the story.
Gene Kennedy Reporting A parolee is behind bars this afternoon after trying to play hide and seek with the law. But in the end, that man lost. U.S. Marshalls caught their man at his Holladay apartment.
Jim Phelps, Supervisory Deputy, United States Marshall: "Now we can go home and sleep and not have to wonder what else we could have done."
Authorities were looking for Steven Boyd. He's been busted before for drug crimes. Some might think this would just be a run-of-the-mill arrest. But catching this parole violator was anything but routine.
The last thing Steven Boyd wanted was to get caught.
Deputy Phelps: "Steven spent 60 months in federal prison on drug charges and recently violated his parole."
U.S. Marshalls are not saying what the parole violation was, only that it was a minor charge. But when they went to this Holladay apartment to arrest him, something happened that no one expected.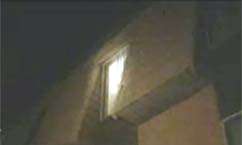 Deputy Phelps: "He decided to jump out of a third-story window."
Falling from a third story apartment in only his pants and shoes.
Deputy Phelps: "My guys told me they didn't expect for him to jump out of that high of a window. So they went to the front door and were very high when they heard him jump and they actually heard him scream when he hit the ground."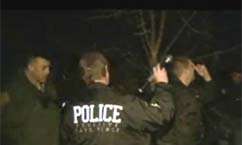 Authorities could not find Boyd. But an hour later, he came back.
Deputy Phelps: "Our officers saw him sneak into the apartment. We surrounded it this time.".
And Marshalls arrested a scared Steven Boyd.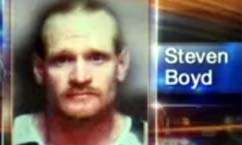 Boyd will serve the time on his initial parole, plus additional time for the violation. He likely made this worse by running from the marshalls.
×
Most recent Utah stories