Estimated read time: 2-3 minutes
This archived news story is available only for your personal, non-commercial use. Information in the story may be outdated or superseded by additional information. Reading or replaying the story in its archived form does not constitute a republication of the story.
UTAH COUNTY -- A college student in Utah County has learned the hard way that making a purchase from an online classified ad can come back to haunt you.
The man bought a handgun and several months later sold it to someone else, that person found out it was stolen.
Using online classifieds, such as KSL.com, is a popular way to shop, and many people will be shopping that way for the holidays. But police caution you to be careful, especially when buying and selling guns.
Mike Jones said, "I had wanted to buy a certain type of pistol, so I put up an ad, saying I wanted to buy one, and an individual offered me one. So I went ahead and I bought it from him, and I got it home. I had the gun for a good eight months, you know, researched the serial number. I had it worked on by gunsmiths, never suspected anything."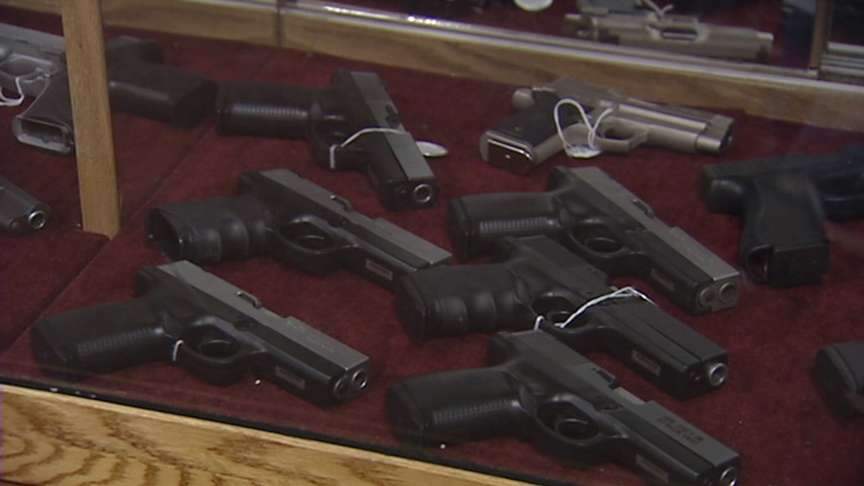 But Jones was about to lose the $700 he spent for the gun when a new buyer came back with news it was stolen.
"I sold it to the other guy, and then that guy checked it, and it ended up being stolen. So he told me, so at that that point, we got in touch with the police," Jones said.
The police department now has the gun and is looking for the rightful owner and the person who originally sold it to Jones.
Officers encourage would-be buyers to check with their local police before making purchases, who will be happy to check the gun's serial number.
Orem police Sgt. Craig Martinez said, "Especially with firearms or any piece of property that has a serial number, bring it in to police -- any police department where you live -- and we can run the serial number just to make sure the item isn't listed as being stolen."
It's advice that Jones wishes he had thought of before he bought a gun with a history of being stolen.
He said, "If there is one thing I hope people would learn: check your serial number. I didn't know before, but check them. It's so simple. The police department can tell you if it's stolen or not stolen."
Police say the man who stole the gun will face felony charges of firearm theft with the possibility of the case going federal.
E-mail: spenrod@ksl.com
×
Related links
Most recent Utah stories