Estimated read time: 2-3 minutes
This archived news story is available only for your personal, non-commercial use. Information in the story may be outdated or superseded by additional information. Reading or replaying the story in its archived form does not constitute a republication of the story.
SALT LAKE CITY -- A 14-story fall from an apartment high-rise killed a Salt Lake woman Friday afternoon. Police believe she was working on her balcony when she fell.
The 67-year-old woman lived at the Salt Lake Senior Citizen High Rise, near 1900 South and 200 East. She had lived in the building for several years, and neighbors are in shock over her death.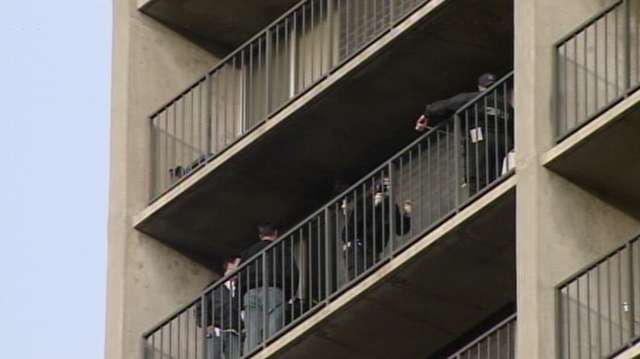 Investigators examined the balcony where a 67-year-old woman fell to her death Friday afternoon.
"This person was outside cleaning windows, cleaning plants, cleaning her balcony," said Salt Lake City police Lt. Scott White.
Police aren't sure exactly how it happened but said the woman somehow slipped over the high railing. They don't believe it was a suicide -- inside the apartment, dinner was cooking and music was playing.
"Just a tragic accident," White said.
Someone at the building, who'd heard a strange thud, called police around 3 p.m. News of the tragedy quickly spread throughout the building.
"I went out on my deck to see how warm it was, if I should put a coat on. I looked down, and oh my goll! What happened?" said Ben Humphrey, a neighbor and friend to the woman who died.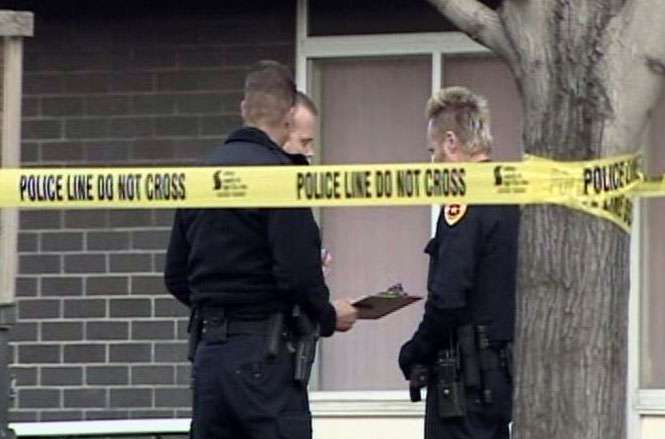 The woman was well-known and well-liked in the building. She lived across the hall from a close friend of 40 years; they raised their kids together.
Neighbors said she gave to homeless shelters and looked out for everyone in the building.
"She would make things, bake things, bring them down to us," Humphrey recalled.
In fact, she'd invited neighbors over for dinner Friday night -- the food police found cooking in the apartment. Neighbors said that's just the kind of person she was.
"She's just a good neighbor to me, and she's surely going to be missed," Humphrey said.
The woman's name has not been released. Law enforcement officials are still working to notify out-of-state family members.
E-mail: sdallof@ksl.com
×
Most recent Utah stories