Estimated read time: 2-3 minutes
This archived news story is available only for your personal, non-commercial use. Information in the story may be outdated or superseded by additional information. Reading or replaying the story in its archived form does not constitute a republication of the story.
LOGAN -- Scientists are trying to calculate the precise path of that meteor that lit up western skies early Wednesday morning, and hunters are hoping to find the debris--meteorites that fell to Earth.
The fascination with meteorites is as old as the human race. Utah State professor Chris Cokinos, who has written a well-regarded book on meteors, told KSL News these space rocks fascinate because of the natural spectacle, which provides us a rare chance to connect with the cosmos.
Ironically, when the meteor rocketed across the sky Wednesday morning, Cokinos was sleeping and missed it entirely. That's disappointing, considering the fact that he spent years traveling the world--as far away Greenland, Australia and Antarctica--for his book all about meteors, called "The Fallen Sky."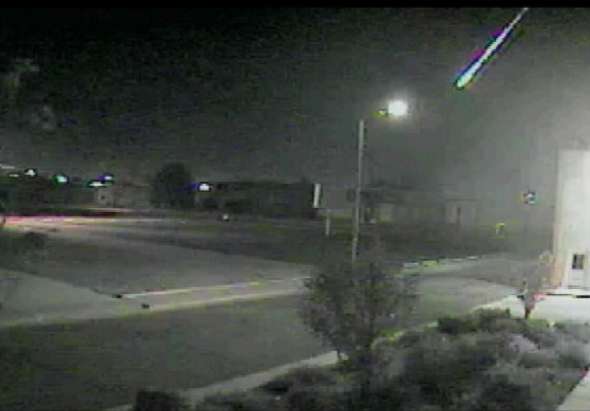 "We live in the culture where we can turn on the TV and see spectacular stuff; we can watch with special effects. But it's different when you're outside and you're not expecting something to happen and, bam, this thing just flashes through the sky, lights up the night," Cokinos said.
The allure of meteorites--the rocks which land on Earth--has spawned a globe-trotting subculture: dozens of serious dealers, perhaps thousands of collectors, buying the heavy, magnetic, dark rocks for as little as $80 and as much as $100,000.
"It's a pretty serious, obsessive interest that people get into with this," Cokinos said. "These objects have fascinated people throughout human history. One reason: If you find one and hold it in your hands, you're holding something that's billions of years old."
What's more, meteorites have been key players in Earth's history, responsible for devastation, likely playing a role in the extinctions of many species--including dinosaurs--while also carrying water, amino acids, carbon: the building blocks of life.
"They don't just cause death and destruction. They also teach us about life on the planet," Cokinos said.
Cokinos said if you do happen to find a meteorite, it belongs to the property owner. You'd need to get permission to remove it, note where you found it, and find an expert to see what they can tell you about it.
E-mail: jdaley@ksl.com
×
Photos
Related stories
Most recent Utah stories