Estimated read time: 4-5 minutes
This archived news story is available only for your personal, non-commercial use. Information in the story may be outdated or superseded by additional information. Reading or replaying the story in its archived form does not constitute a republication of the story.
KSL Team Coverage A massive explosion leveled a home in Saratoga Springs, killing a woman and a Questar Gas worker. Now the search is on for answers to how it happened.
The Ropers had just moved into their home. Greg had done a lot of work himself, along with help from his brothers.
Now two families are in mourning as investigators try to find out how something like this could happen.
A contractor doing utility work near the sidewalk of the Roper home hit the gas line. Questar crews came and made the repairs.
Forty-eight-year-old Larry Radford, an experienced Questar employee, was escorted by 24-year-old April Roper into their home to relight the pilot light on the gas water heater. Moments later the house exploded, and Questar is trying to find out why.
We've watched as the gas company, insurance adjustors and the family have come and gone today.
Darren Shepherd, Questar Spokesman: "The line break that occurred was outside, the home. Natural gas is lighter than air so typically it just dissipates into the atmosphere so we are taking a look at how and why did it migrate to the home."
Crews removed a section of gas line which they wrapped in plastic for the investigation. And they are also made sure other gas lines in the neighborhood are safe. Questar admits it may be some time, if ever, before they will be able to exactly figure out what happened.
Questar is also mourning for their employee.
Darren Shepherd, Questar Spokesman: "It's just a sad day... We're... Larry has been with the company for 25 years, he's a good service person."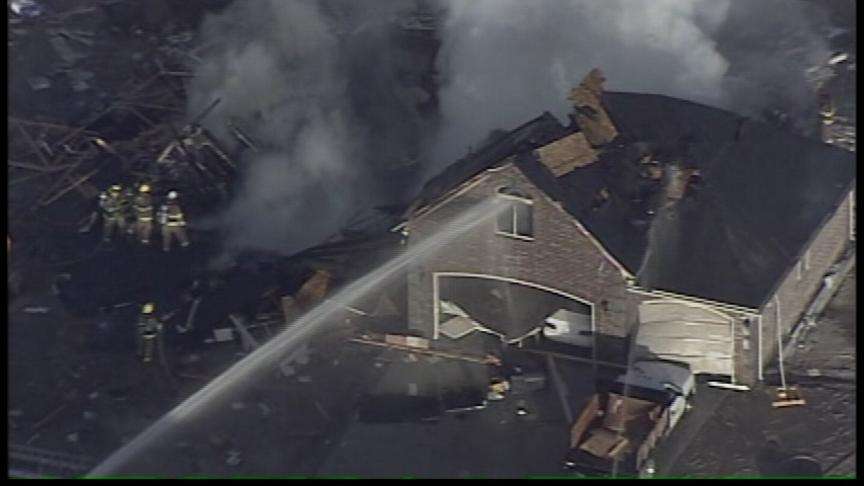 April Roper's family spent the morning trying to salvage anything from their brand new home that they had lived in less than a month. Her husband Greg was able to find one item especially important to him.
Gail Roper, Victim's Father In Law: "He was able to find her wedding dress, and so that was resolving for him. He was very concerned about that for some reason."
Lane Roper, Victim's Brother in Law: "There's not much left, we've recovered a few things that are very special to Greg and April and so they are not burnt, they are actually in very good condition compared to everything else."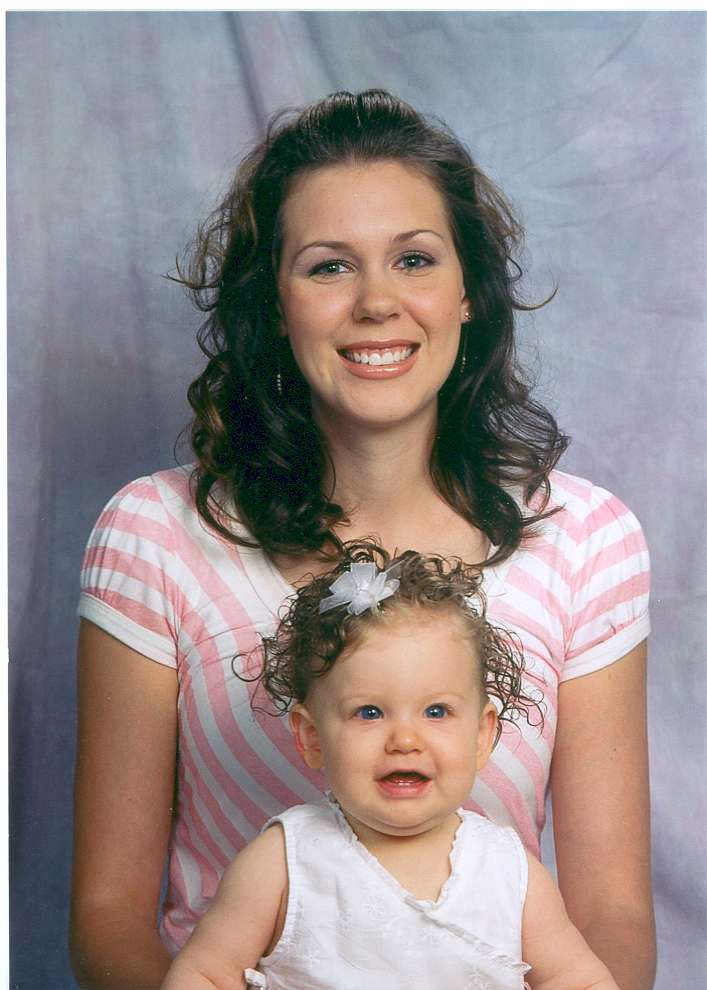 The family says they are trying to help each other and Greg get through this tragedy.
Family members are gathering at April Roper's mother's home in Layton tonight.
April's cousin told us that April spent most of her life in Texas and moved to Utah several years ago. She says, April was always very friendly, outgoing and a sensitive person. She was the ideal mother and woman, she said.
April, her husband and their young daughter were about to start a new life in their new home.
Gail Roper, April's Father-in-law: "They've only been married a little over three years, three years in December. They were very excited to move into this home. We're very close."
In an email from April's aunt Esther Van Wart: "(April's mother) is in deep mourning and yet has great faith that April is in a better place. We are all holding fast to our faith."
Gail Roper, Victim's Father In Law: "I think it's very good he has his little daughter. It gives him purpose in life. If he would have lost both of them, I think it would have been very traumatic for him."
The couple's young daughter, who is a toddler, was taken to the hospital as a precaution, but was not seriously hurt. Her uncle told me she has some bruises but should be just fine.
Larry Radford worked for Questar for 25 years. His son says he was so good at his job, if he or his friends ever had a problem with their furnace, his dad could tell them how to fix it over the phone.
Elijah Radford, Victim's Son: "He's really experienced. He loved his job and had a passion for what he did, and he was great at it. And what happened yesterday, I still can't put together because I can't see him walking into a house and lighting something if there's gas in there, because he's been doing it for so long, it just doesn't make sense."
Larry Radford went into the house with homeowner April Roper to relight the pilot light on the gas water heater. Elijah Radford waited for word of his father at the scene and says the aftermath was overwhelming. Radford is now hanging on to memories of his dad, a quiet man who loved the outdoors and cared about everyone.
Elijah Radford: "He'd give his shirt right off his back. Everyone that I knew really loved him."
Radford leaves behind his wife, three children and nine grandchildren.
We've had a lot of calls today from people who want to donate to the families. Two accounts have been established at Utah Community Credit Union in the names of the April Roper and Larry Radford. Donations can be made at any Utah Community Credit Union office.
×
Related links
Most recent Utah stories