Estimated read time: 2-3 minutes
This archived news story is available only for your personal, non-commercial use. Information in the story may be outdated or superseded by additional information. Reading or replaying the story in its archived form does not constitute a republication of the story.
Carole Mikita Reporting In installments of "To Catch a Predator" on NBC's "Dateline,"correspondent Chris Hansen swoops in and catches suspected on-line predators as they try to meet their intended victims. In a case of art imitating life, the Salt Lake Acting Company's current production addresses that subject, based on real cases.
Even the title 'Sexsting' is controversial, and if you think you've seen everything you want to see on this subject, this play raises some thought-provoking questions: Is this how some people escape loneliness? Is the way they're caught by entrapment?
'Sexsting': "Where is Sandy? Is she OK? That's not your concern, Mr. Doe. Does Sandy know you were taping our phone call?"
'Sandy' is really the FBI agent he's facing. In the play, "Sexsting,' their relationship begins in the world of chat rooms but ends in an arrest.
Susan Raffanti, Defense Attorney: "They get, I would say, seduced and sometimes entrapped, definitely entrapped, in some occasions, into traveling to meet somebody, you know, an agent, portraying a young person."
The characters of the two men were written by two women, playwright Doris Baizley and criminal defense attorney Susan Raffanti, who provided her with the transcripts of real online chats.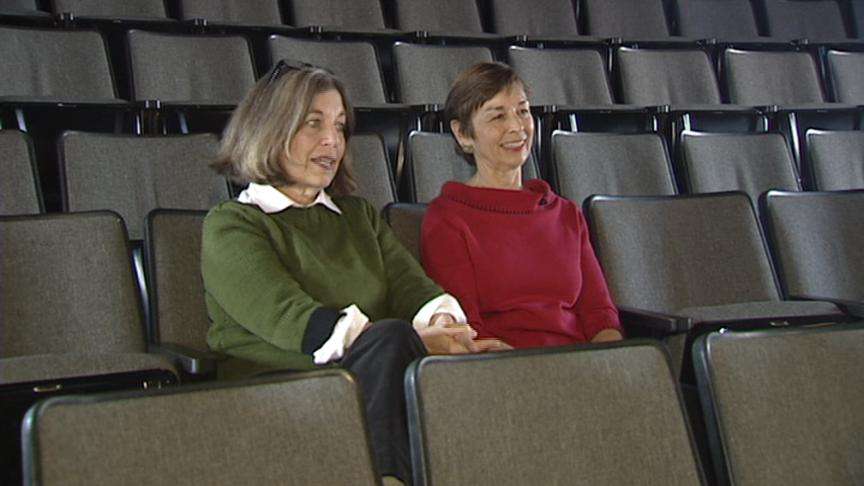 Doris Baizley, Playwright, "Sexsting": "As I got deeper into it and talked to Susan more about it, I realized what we had here wasn't just an FBI sting operation, or a crime story. It was really kind of a tragedy in the making."
Susan Raffanti, Defense Attorney: "I get to know these people. I represent them, I spend a lot of time with them, and I'm well aware that they're human beings, and they're not monsters."
The women agree dangerous predators exist, but there are many cases that remain borderline. The playwright says, unlike television shows with predator themes, here as an audience member, you get to decide how much is fantasy and how much is crime. Here, there is no victim. And what if it truly is the first time this guy tried to meet someone he found online?
Doris Baizley, Playwright, "Sexsting": "In a way, we sort of want them to meet, but don't want them to meet. We want the guy to be punished, but we don't want him to be punished, and that, to me, makes the kind of uncomfortable theater experience that you never forget."
'Sexsting': "And you began contacting Sandy December 15th? I don't know. It was sometime around Christmas."
A warning here: the Salt Lake Acting Company suggests this is a production for mature audiences only, and even then it will be disturbing for some people. "Sexsting" runs Wednesdays through Sundays, through February 25. The Salt Lake Acting Company is on 168 W. 500 North in Salt Lake.
×
Most recent Utah stories