Estimated read time: 4-5 minutes
This archived news story is available only for your personal, non-commercial use. Information in the story may be outdated or superseded by additional information. Reading or replaying the story in its archived form does not constitute a republication of the story.
Lori Prichard reporting
Produced by Anne ForesterSALT LAKE CITY -- The start of another holiday season means hours of time spent at area malls, but shopping centers can also be a favorite target for criminals. KSL 5 News gathered three-and-half-years worth of crime data from every major mall across the Wasatch Front.
There are nine malls in all, from Ogden to Layton, Salt Lake to Sandy, down to Orem and Provo. The nearly 20,000 police records reveal which mall has the most crime. The numbers also show the times of the day, days of the week, even months of the year when you are most at risk.
KSL 5 News asked shoppers if they worry about their safety while at the mall.
"I'm not a scared person," said Salt Lake City resident, Kimberlee Toalepai.
"I really don't worry about it," said Bountiful resident Trixie Behr, "but I don't want to be stupid about it."
Turns out, Behr is pretty smart about shopping safely. She explained, "I know where my stuff is, and that it's not accessible to people just walking by."
KSL 5 News compared police data on malls and found crime happens all the time; car break-ins, simple assaults, even urinating in public. So which mall has the most crime?
"I always thought Ogden was the scary place to go," said Riverdale resident, Tammie Kawa.
"I would say Valley Fair," guessed Toalepai.
"I wouldn't be surprised if it was Gateway," said Salt Lake City resident, Bentley Mitchell.
By far, Gateway Mall has the most crime. Salt Lake City Police data shows over the last three years at Gateway, there have been:
517 drug violations
344 car break-ins
31 robberies
29 purses snatched or pockets picked
208 assaults
29 sex assaults
5 kidnappings
[CLICK HERE for a list of crime figures for area malls]
Salt Lake City police Detective Pat Wilkinson, whose beat used to include Gateway, says the police data obtained by KSL 5 News covers the Gateway Mall and everything that borders it, making the numbers spike.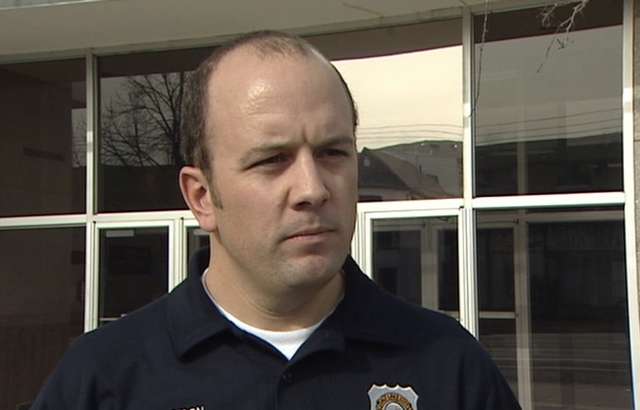 "There's a lot that takes place down in that area," explained Wilkinson. "There's a high population during the day that come to work. We also have the shelter."
A spokeswoman for Gateway agrees the crime numbers reflect what's going on in the surrounding area, and she said the mall works closely with police and updates security procedures on a regular basis.
We broke the numbers down by month and discovered summer, specifically August and July, is the prime time for crime at the Gateway. The month with the least amount of crimes committed is December. It is the opposite at Trolley Square. Our data reveals December as the top month for crimes there. At Fashion Place, December also comes in first with November a close second.
The data helped us pinpoint the time of day you are most likely to become a victim of crime. At Fashion Place, it is the 5:00 p.m. hour. Roll back the clock two hours to 3:00 p.m. for the time you are most likely to run into problems at Provo Town Centre. For Valley Fair Mall it is the 4:00 p.m. hour.
West Valley City Manager Wayne Pyle said, "The mall has a bit of an image of having some crime problems."
Pyle tells KSL 5 News, the city and the mall have worked hard the past three years to clean up that image. They've even put up a police substation right inside the mall.
"We've seen a significant decrease in calls for service to the police department or crime here at the mall. So it's worked out pretty well for us," said Pyle.
Overwhelmingly, the most crimes committed at area malls are against the malls and stores themselves -- things like shoplifting. Ogden police records show Newgate Mall had more than 800 incidents reported.
So what crimes most directly affect customers? Wilkinson says property crimes like vehicle burglaries. Police records show that at Layton Hills Mall, more car break-ins happened on Saturday than any other day of the week. At South Towne, it was Friday for car break-ins and Thursdays for car thefts.
Records show at University Mall, Monday's the most popular day for car thefts. Car break-ins there happened most on Monday, Tuesday, Friday and Saturday.
What did surprise KSL 5 News: Malls can be a popular place for criminals to dump stolen vehicles. So popular, 90 vehicles have been recovered at Gateway; 60 at Fashion Place.
Most malls declined our request for an interview, stating they did not want to compromise their safety measures. Many told us mall security works closely with local law enforcement to provide a safe atmosphere for shoppers and that public safety is a top concern. [CLICK HERE to read the official responses from each of the malls to our story]
E-mail: iteam@ksl.com
×
Related links
Most recent Utah stories