Estimated read time: 2-3 minutes
This archived news story is available only for your personal, non-commercial use. Information in the story may be outdated or superseded by additional information. Reading or replaying the story in its archived form does not constitute a republication of the story.
SALT LAKE COUNTY -- A Trolley Square shooting survivor is hoping the public can help her recover two of her most prized possessions. Two bikes, including one that belonged to her daughter who was killed in the 2007 rampage, were stolen this week.
Carolyn Tuft and her daughters -- Kate and Kirsten -- bought bikes in summer of 2005. Kirsten picked a bright blue specialized Rockhopper. They took the bikes to Park City for their first ride together.
"I can still see the smile on her face, because none of us had been on a bike in a long time," Tuft remembered.
In February of 2007, less than two years after that first ride, Kirsten Hinckley was shot and killed by Sulejman Talovic.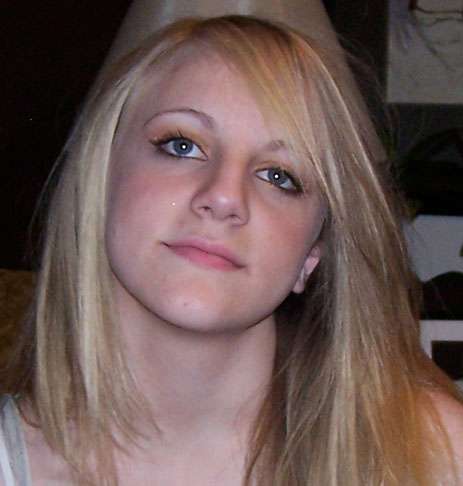 Carolyn was shot twice. Her recovery has been slow and painful, but biking has helped her cope.
"I have a really hard time walking, and I'm in a lot of pain, but the bike I can get on, and my right leg carries my left leg," she said. "Once the pedals are going around the left leg just keeps up."
Carolyn switches off between riding her bike -- a red Giant TCR 2 -- and her daughter's bike.
"It just makes me feel happy. It's almost like I can feel Kirsten there with me, because it's very calming," she said.
On Monday, Kirsten's bike was stolen. A neighbor, who did not realize what was happening, saw a green four-door car drive past then flip around and pull into the Tuft's driveway.
A dark-haired male passenger wearing jeans and a white shirt tried to put the bike in the trunk. When it didn't fit, he climbed on the bike.
"The green car drove, and the bike rode behind him -- just rode away with it," Tuft said.
Then on Friday, Tuft discovered her bike had been stolen from her garage. The bike has black, with silver and white lines on the frame and a distinctive yellow sunburst patten on the seat.
The Salt Lake County Sheriff's Office say there have been several similar cases recently where thieves have ridden away on stolen bicycles. In this case, deputies say they're willing to work with whoever stole the bikes.
Carolyn doesn't think the thieves realize the significance of what they stole and hopes they will return the bikes, Kirsten's especially.
"Drop it off. Ring the doorbell and run," she asks. "It's not like I want a new bike. I want her bike."
If you have any information on where the stolen bikes might be, contact the Salt Lake County Sheriff's Office at 801-743-7000. Again, deputies are willing to work with whoever took the bike. Or, as Carolyn says, just take it back to her home; no questions asked.
E-mail: sdallof@ksl.com
×
Photos
Related stories
Most recent Utah stories