Estimated read time: 3-4 minutes
This archived news story is available only for your personal, non-commercial use. Information in the story may be outdated or superseded by additional information. Reading or replaying the story in its archived form does not constitute a republication of the story.
AMERICAN FORK -- Imagine your child, developing normally for her first year or two. Then development stops, even regresses, leaving your daughter as helpless as an infant for the rest of her life.
That heartbreaking scenario has happened to a number of families in Utah, and they want others to know about it. It's a genetic condition called Rett syndrome.
Daughters; it's always daughters. Boys who get Rett syndrome usually die in the womb. Girls generally need wheelchairs after their first couple of years.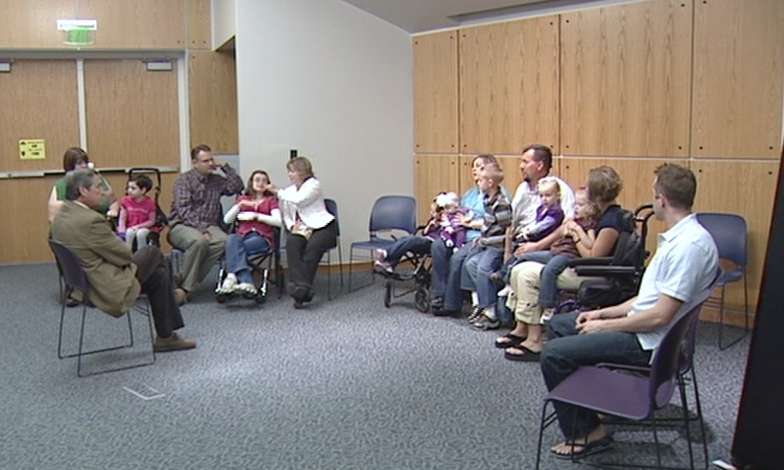 "She can't take care of herself. She doesn't talk at all, and her communication is mostly guessing; we have to guess at what she wants," said Lori Harding, whose daughter Kamrie has the disease.
Their hands look like they work, but the gestures are meaningless. Syndi Knowlton's daughter Isabelle has Rett syndrome too.
"She's completely unable to do anything for herself. She's never walked. She's never spoken," Knowlton said.
Several parents of Rett Syndrome girls met KSL News at the American Fork library to talk about it.
"I'm happy when people ask me what is going on with her instead of just staring," Lori Harding said.
For Ashlynn Burnham, it began as it usually does.
"She was the perfect, beautiful baby girl," her mother, Heidi Burnham, said.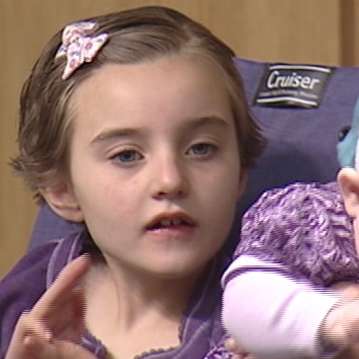 "She had a 50-word vocabulary at one point in time," her father, Rhett Burnham, said. "And then at about two years old, that's when she lost all of her language within about two weeks. All of her 50-word vocabulary was gone.
Now Ashlynn has to be fed like an infant.
"To a certain degree you felt like you had lost your daughter. She could no longer communicate with you. She could no longer do things independently. She was 100 percent, entirely dependent on you as a parent to take care of her," Rhett Burnham said.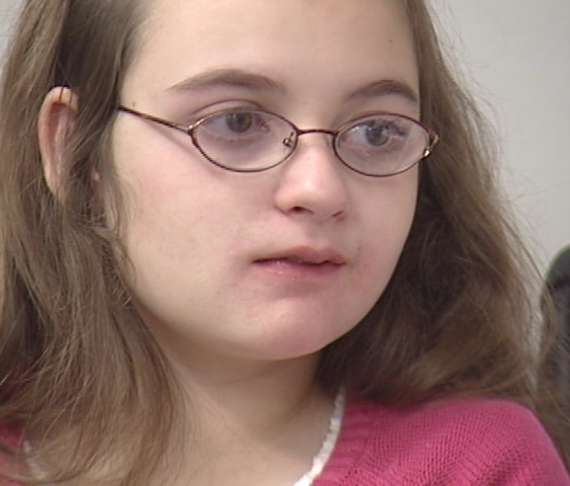 "It took a long time for me to come to grips with it," Heidi Burnham said. "Some nights I would lay in bed and think to myself, have I imagined all of this?"
Medical geneticist Dr. Alan Rope says the syndrome is caused by a genetic mutation in the father's sperm. The girls' brain damage seems irreversible.
"There's not currently proven treatment for Rett syndrome," Pope said. "I think we're certainly learning more and more about how the brain repairs itself, and I don't want to be pessimistic and say that we can never do it, I'm just saying that we don't know how to do it yet."
Parents are encouraged by a new drug in clinical trials. It showed promise in animal experiments.
"You know, I'm not putting my eggs all in one basket, but it gives us hope," Knowlton said.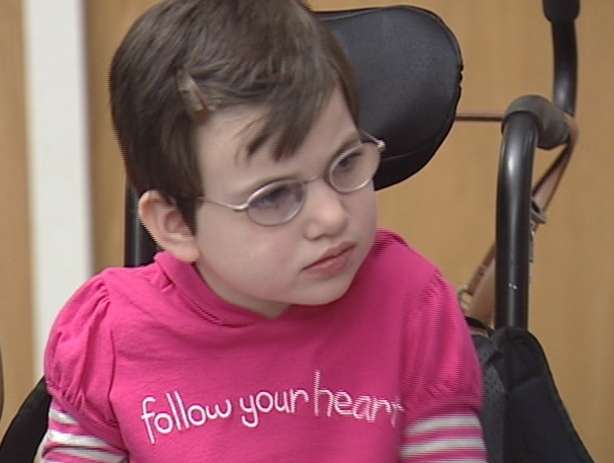 "The parents of children with Rett syndrome are incredibly resilient," Pope said.
If doctors haven't found an answer, the parents have: love.
"You know, there's a lot of joy. She just loves to hang out and be part of the crowd," said Kamrie's father, Dan Harding.
"Her brothers and sisters love her," Lori Harding said. Jaime Kirkland, whose daughter Alyssa also has Rett's syndrome, said, "She's definitely the happiest child we have. She laughs and laughs and laughs!"
"I think we're going to make it the best possible life for her," Heidi Burnham said of her daughter.
Rhett Burnham added, "You go through life, and there are so many positives that come out of this that were extremely happy and joyful, and [we] wouldn't trade our situation for anything, really."
Rett syndrome strikes once every few thousand births, so it's uncommon but not terribly rare. Parents want more people to know about it so it will get diagnosed earlier, and they hope public understanding will generate support for research and possible treatment.
If you would like more information on Rett syndrome, CLICK HERE.
E-mail: jhollenhorst@ksl.com
×
Related links
Most recent Utah stories