Estimated read time: 3-4 minutes
This archived news story is available only for your personal, non-commercial use. Information in the story may be outdated or superseded by additional information. Reading or replaying the story in its archived form does not constitute a republication of the story.
SANDY -- As American troops mark Veterans Day, there is much to ponder about their situation. Many are wounded -- both physically and emotionally -- and finding work, especially in this economy, can be tough. That's why federal and local officials are stepping in to help.
There are all kinds of programs and services provided by the military and federal government designed to help veterans in all aspects of life. On Tuesday there was even a Veterans expo, where many servicemen and servicewomen received one-on-one training to help them find a job.
Utah Air National Guard Tech. Sgt. Kevin Gowers said, "With the economy the way it is, it's been a lot harder than one would think."
Many veterans at Tuesday's job and benefits fair would likely agree with Tech. Sgt. Gowers when he said making the transition from military life to civilian life is hard.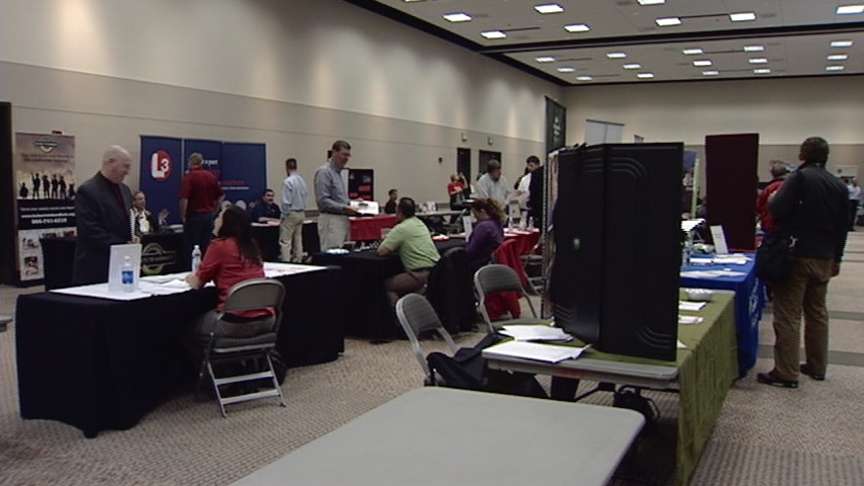 He said, "You're doing so many different things, you're given so many different responsibilities at a really young age, so when you get out of active duty it's hard to say, you know, look this is what I did."
For veterans like Tech. Sgt. Gowers, the military and federal government is trying to make the transition easier. With priority of service, any benefits that are available to the public are available to veterans on a priority basis. Military and federal contractors are required to take affirmative action in hiring and promoting veterans who apply for positions.
Dave Maxfield, a veterans' representative for Utah's Department of Workforce Services, says, "A veteran who has a connected service disability receives 10 points preference, and those who have served in a combat or conflict area receive five points preference in hiring."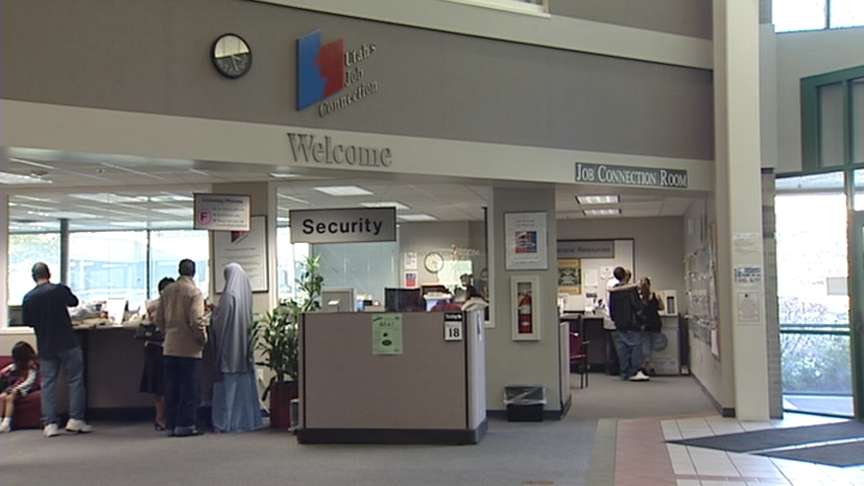 Dave Maxfield says the best place for veterans to look for a job is at the Department of Workforce Services. He says they have connections with many local companies that are interested in hiring veterans because of the special skills they've gained while serving in the military.
Maxfield says employers look at "things like how to get along well with others, diverse working groups, how to follow directions from employers, and then also technical skills they gain in military service."
Maxfield says the department has veteran representatives like him, who are specifically trained to assist veterans in seeking employment. Plus, he says, the veteran representatives take a special interest in helping those who have served.
"The veterans' representatives who work for the Department of Workforce Services are veterans themselves, most of whom are disabled. So they understand where that veteran has been and where they would like to go," Maxfield explained.
To help veterans make the transition from the military to civilian life, the Department of Workforce Service has a program called the Transition Assistance Program. It's a three-day workshop organized into six parts. The first five parts will help veterans with all aspects job searching, and the sixth part informs veterans of the important benefits and resources they qualify for. CLICK HERE for more information on the program.
E-mail: spark@ksl.com
×
Related links
Most recent Utah stories