Estimated read time: 4-5 minutes
This archived news story is available only for your personal, non-commercial use. Information in the story may be outdated or superseded by additional information. Reading or replaying the story in its archived form does not constitute a republication of the story.
WOODS CROSS -- A refinery explosion at the Silver Eagle Refinery in Woods Cross severely damaged 10 homes on Nov. 4. All refineries dread what happened, but some are doing their best to decrease potential damage.
City discusses refinery explosion with residents
About 150 people showed up to a Woods Cross City Council meeting Tuesday night, wanting to hear from city officials about how another incident like that explosion could be prevented.
"I've learned a little tonight, but I gotta tell you, I don't feel any safer at all," Woods Cross resident Brian Rau told council members.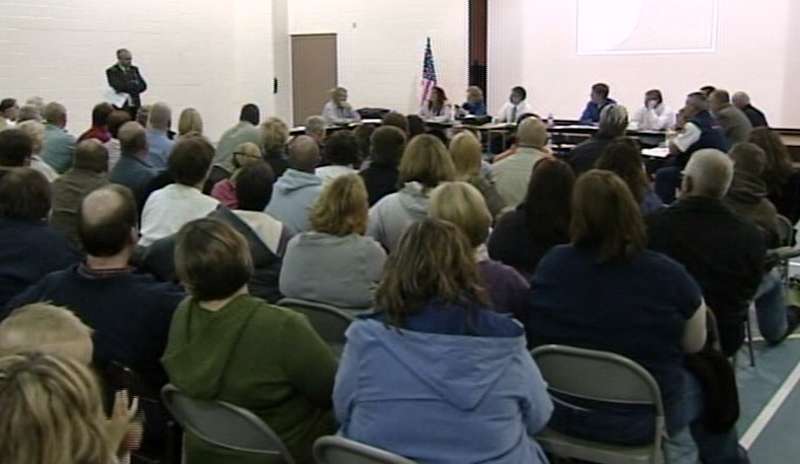 Rau's statement was a common sentiment among many of those who attended the meeting and listened to a presentation from the city administrator about the development of the subdivision east of the Silver Eagle Refinery.
In his presentation, the city administrator said there was no blast zone required for the area where the explosion happened. It was not considered a hazard, as federal guidelines for blast zones only apply to pressurized tanks -- which the area did not have.
He also said that a blast wall the city asked the refinery to put up did its job.
The city said the refinery has made efforts to improve safety, including having a fire truck on site.
Many residents said they were still frustrated about past incidents at the refinery that they thought could have put the community in danger.
"Really, I think it falls on the refinery to have a safe culture, to keep us safe; and I just don't have any trust in them that they'll do that," Woods Cross resident Brett Newmann said.
Trinna Patterson, who is also a resident of Woods Cross, said, "There has to be a review of the safety factor. I'd like to see a buffer zone around the refinery."
Woods Cross Mayor Kent Parry said the goal of Tuesday night's meeting was to discuss ways the city could move forward to improve safety in the community.
The cause of the November explosion is still under investigation, and the cause of a fire that injured four workers in January 2009 at the same refinery is still unknown. The latter investigation could take up to 15 months.
How other refineries are dealing with buffer zones Meanwhile, other refineries are buying surrounding land and property to limit the amount of development close by. Even before the Holly Oil refinery, Phillips Oil was in Woods Cross -- and both companies have invested a lot of money to try and make the surrounding area safer. They could hope the city or county would have zoning laws against building homes so close to refineries, but the refineries figure if they own the land, it's their call.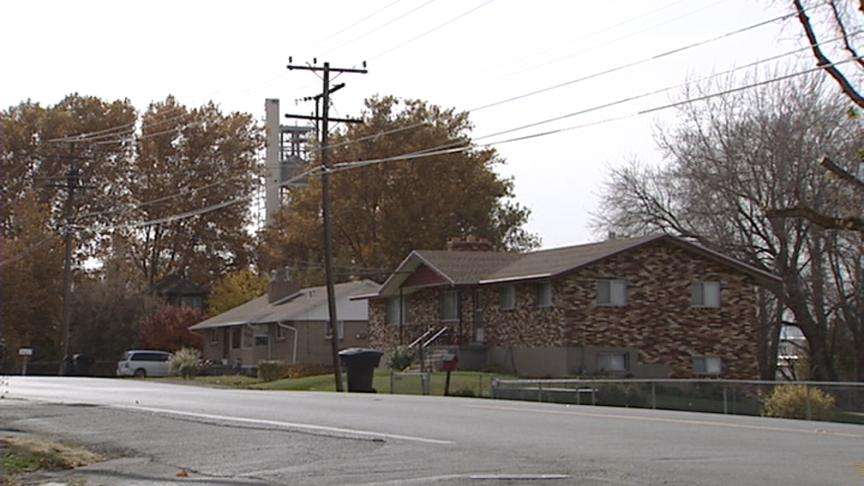 Ever since he was young, Leroy Elliott has called a West Bountiful house home. He says, "I have no problems here because I've lived here most of my life."
But some do have problems, mainly with the nearby refinery. They're concerned about a potential explosion like what happened at Silver Eagle.
Elliott says, "There's a lot that complain because the refinery is here, but yet, that refinery has been here before any of them," Elliott said.
Michael Astin, a Holly Oil company spokesman, says the company knows what could happen if something went wrong, so for years it has been buying up land and property around the refinery.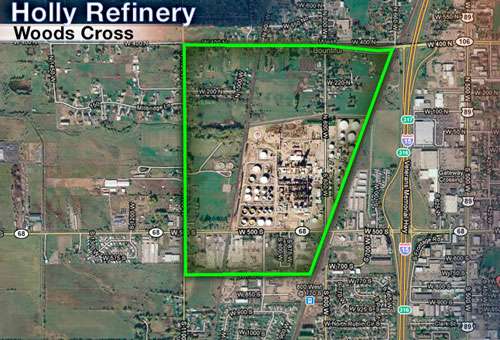 Astin says, "I think it's the responsible thing to do, to try to maintain a buffer area around the refinery."
That way, if something were to happen, damage to homes would be kept at a minimum.
He says, "If we own the property, nobody is going to come in and put a section of townhouses right along our fence line."
Astin says Holly Oil doesn't actively go after property, but if they see one for sale, there's a good chance they will at least ask about it.
He says, "We don't really want to be in the real estate business, not be buying up property, but we think it's the better thing to do."
Holly Oil says it owns about 75 percent of the land it wants to own. Some of that land used to belong to Elliott's father who sold it after hearing why the company wanted it.
Elliott says, "They're doing what they can to protect themselves and us."
Of course, Holly Oil says it can only offer fair-market value and won't get into a bidding war with someone.
They've also turned away developers who've been interested in the property. The company feels it's its responsibility to be as safe as possible.
------
Story compiled with contributions from Sandra Yi and Alex Cabrero.
×
Related stories
Most recent Utah stories