Estimated read time: 1-2 minutes
This archived news story is available only for your personal, non-commercial use. Information in the story may be outdated or superseded by additional information. Reading or replaying the story in its archived form does not constitute a republication of the story.
Sam Penrod Reporting That newlywed couple accused of robbing a Utah County bank returned today to court.
Kylee Rich, the wife of the prime suspect will get out of jail until her trial. But her husband will stay behind bars. A pre-trial investigation did not find her to be a danger or a flight risk, and so the federal magistrate released her until her trial.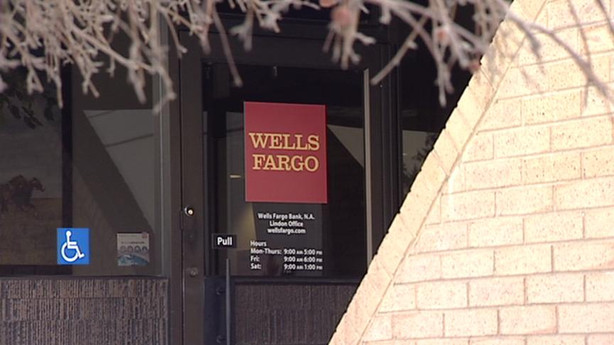 But the judge ruled Josh Rich is too much of a danger to be released, and he won't be going anywhere, which is great news to people who bank here and have had to worry about the bank getting hit again.
Carlos Esqueda, Assistant U.S. Attorney: "His criminal history is significant. His criminal history also shows an inability to comply with court orders, and we we're pleased with that decision."
However, prosecutors unsuccessfully argued to keep Rich's new bride Kylee in custody. Kylee who is 20 years old, will be in the custody of her parents, where she will be on house arrest and subject to electronic monitoring.
Tomorrow will mark one week since this bank was robbed for a third time and in all cases, police say, Josh Rich was involved, including two other robberies in November.
Attorney Carlos Esqueda: "Anytime a firearm is used, we're going to take it seriously. Armed bank robberies are not so common place, and it's a significant violent crime."
The case will go to a federal grand jury for indictments next week.
Besides Josh and Kylee Rich, Roland Thompson is suspected of having a role in the first two robberies with Josh Rich; in one, driving the get-away car and in the other, being the gunman.
What is clear is that all three suspects face long mandatory sentences in federal prison, if they are convicted.
×
Related Links