Estimated read time: 2-3 minutes
This archived news story is available only for your personal, non-commercial use. Information in the story may be outdated or superseded by additional information. Reading or replaying the story in its archived form does not constitute a republication of the story.
OGDEN -- On Nov. 11, Americans will honor the sacrifices made by our war veterans. Ogden veterans plan several big events.
Saturday, Veterans of Foreign Wars Post 1481 will put on a veterans parade and celebration that includes a walk through history. They won't have a solo grand marshal; more than 100 World War II veterans will lead the parade and carry the flag of Utah's Congressional Medal of Honor recipient George E. Wahlen.
VFW Post 1481 in Ogden regularly receives national honors for community service. The parade this weekend is a heartfelt project.
Robert Porter, with the VFW Post 1481, says, "We've got around 130 World War II vets. Their family members have called and asked if they could be in the parade. We've had people call and say they have World War II vets in their neighborhoods." And they're all welcome.
Nationally, 1,500 World War II vets die each day, so this living tribute is rare.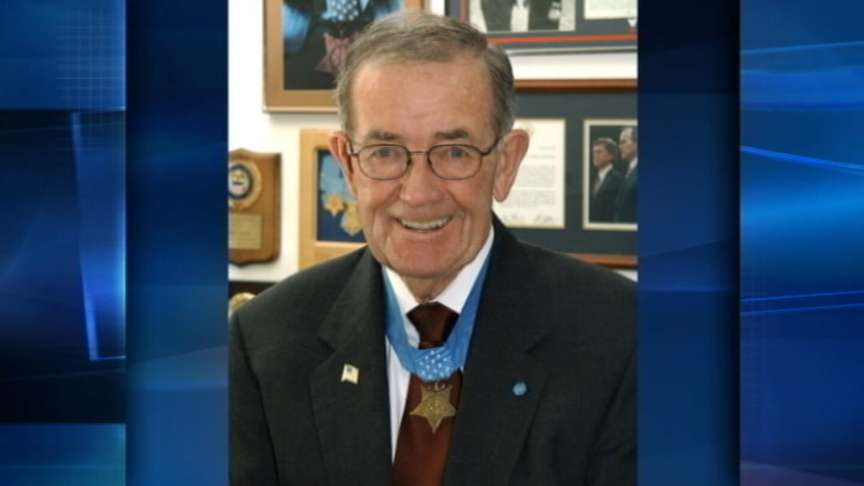 They'll carry the funeral flag that was presented to Congressional Medal of Honor recipient George E. Wahlen's family at his funeral earlier this year.
Porter says, "The oldest one we've got so far is 96. He was a cavalry soldier before Pearl Harbor, then he was transferred to mechanized infantry, to trucks."
Richard Armstrong, also with the VFW Post 1481, asks, "Can you imagine the stories they're going to be telling to each other after the parade and just getting together and socializing?" That celebration starts immediately after the parade at Lindquist Field.
The community will also cast a bell early next week that will stand in tribute in front of the new $20 million George E. Wahlen Ogden Veterans Home. Workers are preparing for a dedication and opening in two weeks. The 120 bed, state-of-the-art nursing home will fill a tremendous need. There are already 150 veterans on the waiting list.
Terry Schow, with the Utah Division of Veterans Affairs, says, "Over $4 million a year will come in to provide care for the veterans, which is crucial. No. 2, it provides jobs. No. 3, it provides care for veterans, which is really what it's all about."
The honors for veterans start Friday night with a Veterans Ball at the Ogden Marriott Hotel on 247 24th Street. Tickets are $15 per person, or $25 per couple. For tickets or more information contact Doug Larson at 801-391-5932.
The parade on Saturday starts at 11:11 a.m. with an F-16 flyover from Hill Air Force Base. The parade will begin at 18th and Washington Boulevard, turning right at 23rd Street and ending at Lindquist Ball field. The celebration will start immediately after the parade at Lindquist Field . The theme for this year's parade is patriotism and support for veterans and service men and women worldwide.
For more information about the parade or celebration, contact Richard Armstrong at 801-695-1205 or Robert Porter at 801-393-3461.
E-mail: jboal@ksl.com
×
Most recent Utah stories