Estimated read time: 2-3 minutes
This archived news story is available only for your personal, non-commercial use. Information in the story may be outdated or superseded by additional information. Reading or replaying the story in its archived form does not constitute a republication of the story.
SALT LAKE CITY -- Kids at a Salt Lake elementary school are learning how to make a movie. KSL News spent the morning with them Tuesday and found out why movie making is part of their curriculum.
It's because of their teacher: Mrs. Gallagher. She is the 2009 Utah Teacher of the Year, and now she's up for a prestigious national award. Her students get to help make a movie about her and why she should win.
Zachary was the camera man. He shot video of his fellow classmates interviewing Mrs. Calhoon about his second-grade teacher, Mrs. Gallagher.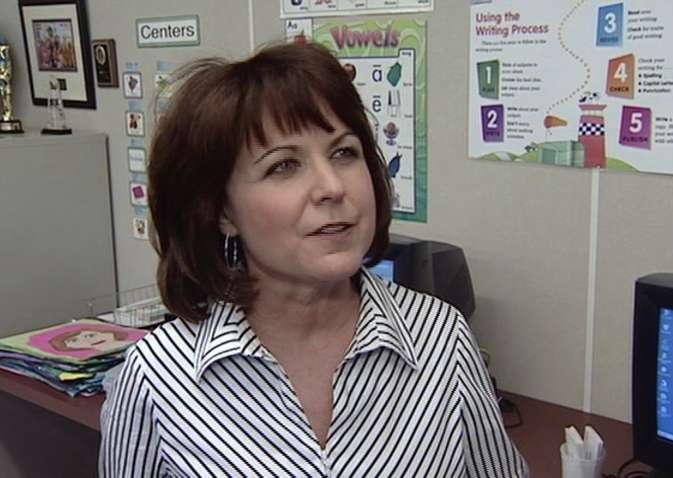 Abbey was one of the reporters, and she loved it.
"I'm really curious and good at asking questions too," Abbey said.
"We're teaching the students video editing, how to use cameras, and then group work, interviewing skills--everything entailed to make a movie," explained Elli Smith, with the Pearson Foundation.
Smith and her colleagues are facilitating a mini-movie of each of the five teachers up for the NEA Foundation's Awards for Teaching of Excellence.
"The movie we make, which the students are helping us make, will be shown at a gala in D.C.," Smith said.
That's when Mrs. Gallagher will find out if she has won. She's already won a handful of other awards; and if you ask her students, she's already a winner.
"She does fun stuff, like writers workshop and fun stuff," Zachary said.
"She helps us," Taylor said.
Abbey added, "She does a lot of stuff to cheer us up."
Mrs. Gallagher said she is thrilled to have her kids learning movie-making skills.
"They're working on cooperating with one another, and it's 21st Century learning," Sharon Gallagher said.
She said she's touched being up for such a prestigious teaching award, though she can't take all the credit.
"I'm the teacher I am because of all the teachers I've had in my past and the voices of the teachers I work with," Gallagher said.
The prize for winning the NEA Foundation's Awards for Teaching of Excellence is $25,000.
E-mail: abutterfield@ksl.com
×
Most recent Utah stories