Estimated read time: 2-3 minutes
This archived news story is available only for your personal, non-commercial use. Information in the story may be outdated or superseded by additional information. Reading or replaying the story in its archived form does not constitute a republication of the story.
SALT LAKE CITY -- A Salt Lake City business is asking for help to identify a man seen committing a burglary on tape.
Past break-ins forced the company to install security cameras, and company leaders are hoping the images will lead to an arrest.
Surveillance video shows burglars in action
On Sunday afternoon, the man broke in to LearnKey on 600 North and 400 West; that's the third time in nine months they've been hit. Other businesses in the area said they were fed up with the crime too.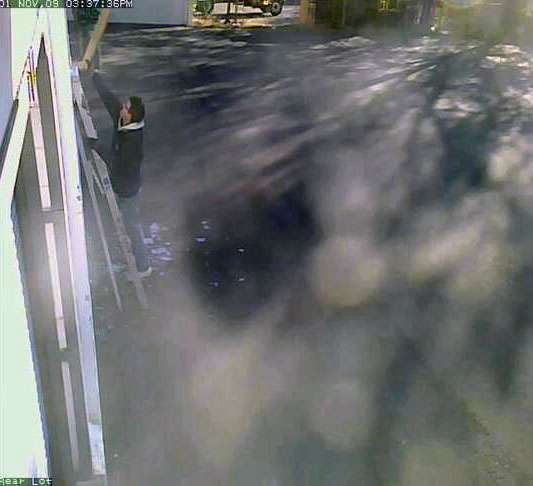 "Our biggest thing is to catch this individual," said Ammon Wiese, product manager for LearnKey.
Surveillance video shows the burglar made no attempt to hide his face as he tried to force the back warehouse door open. He was unsuccessful and left.
Fourteen minutes later, he came back with a ladder. He tried to break a window, and eventually shattered it, with a metal pole. As the alarm sounded, the thief calmly walked away with stolen power tools in hand.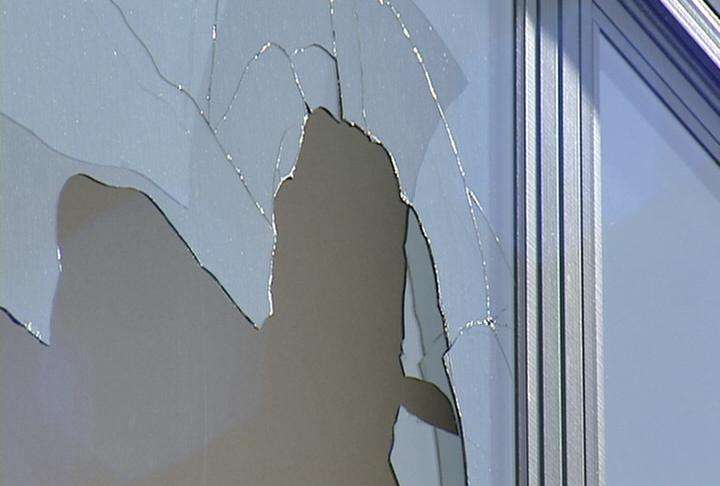 "It's very demeaning, very frustrating," said Wiese.
Previous break-ins
LearnKey, a self-paced computer education publishing company, installed cameras after two previous break-ins since last December.
In one break-in, the thief used a crowbar to force a side door open. In another, the burglar used a crowbar to open the warehouse door and held it open with 2-by-4s.
The thief, or thieves, got away with cameras, computers and tools, totaling tens of thousands of dollars.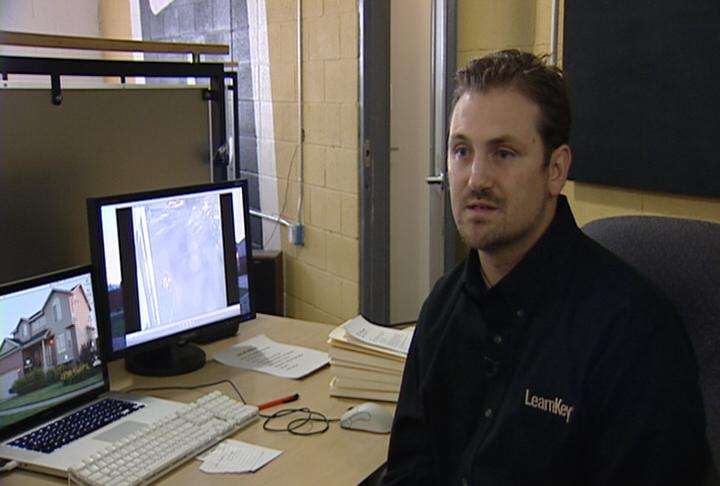 "Those are things that are hard to recoup. A lot of that type of stuff, especially this time, economically, you don't have the capital sitting around to get those things again," Wiese said.
Other businesses hit by burglars
Burglars have also targeted several other businesses along 400 West, leading some to wonder if the same person is behind them.
Rumor Advertising had two break-ins during two separate holiday weekends. The thief got away with equipment totaling more than $30,000. After that, they installed cameras and other security measures too.
"It's just frustrating because you're trying to run a business, and we've had people break in to the back," said Rumor Advertising employee Tyler Sohm. LearnKey is offering a reward for any information that leads to an arrest and conviction.
Salt Lake City police said they were investigating the break-ins. They said this was a tough part of town and officers patrolled it as much as they did other areas.
E-mail: syi@ksl.com
×
Most recent Utah stories