Estimated read time: 2-3 minutes
This archived news story is available only for your personal, non-commercial use. Information in the story may be outdated or superseded by additional information. Reading or replaying the story in its archived form does not constitute a republication of the story.
SALT LAKE CITY -- State health officials say it's only a small subset of those who get sick with H1N1 who die. Those fatal cases often involve the one-two punch of the H1N1 virus combined with a bacterial infection, just like the illness that claimed the life of a popular Weber State University teacher this week.
The death of 52-year-old math teacher Diane Pugmire left colleagues like Dixie Blackinton stunned, because Diane seemed so healthy.
"I had no idea she was sick," Blackinton said.
After taking a nap Monday, Diane complained of difficulty breathing, was taken to the hospital and soon was fighting to survive.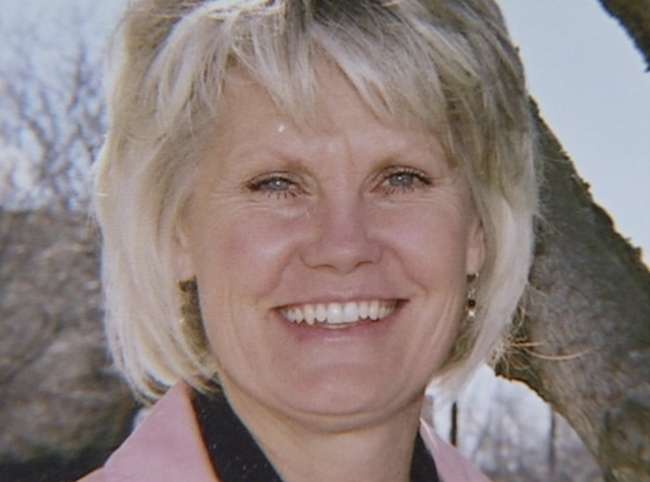 "It was serious from the get go," said Diane's daughter Natalie Hincks. "They let us know how serious it was. There was a point when you guys were there late at night where there was a rush of doctors coming in and out of her room. So, they were really concerned at that point."
Diane's son Daniel Pugmire said, "I didn't think much of it until later on. I just thought she'd make it through, but it didn't work out that way."
The health department told the family Diane died from bacterial pneumonia with complications from H1N1. State epidemiologist Robert Rolfs told us it's not clear why some people, who otherwise seem perfectly healthy, will get the H1N1 virus and die.
"Most people who get influenza get sick and get better, so I think this is unusual," Rolfs said.
The global spread of H1N1 prompted National Geographic to illustrate how the illness works in this animated graphic. A flu virus can move at lightning speed through the respiratory system, infecting lung cells, which get attacked by a body's white blood cells, leaving holes in the lung tissue and causing potentially-fatal pneumonia. The tiny holes allow fluid to trickle in.
H1N1 can cause that itself or open the door for a bacterial infection.
"Typically with influenza, many of the people who get seriously ill and end up in the hospital or die, that's because of a bacteria on to p of the influenza virus," Rolfs said.
H1N1 is unusual because it is striking young people and with some, like Diane Pugmire, who get hit so quickly, no one sees it coming or can stop it.
A side note to this story: Researchers in London recently confirmed that the H1N1 virus goes deeper into the lungs than the seasonal flu, which could explain why it can be more severe.
E-mail: jdaley@ksl.com
×
Related links
Related stories
Most recent Utah stories