Estimated read time: 2-3 minutes
This archived news story is available only for your personal, non-commercial use. Information in the story may be outdated or superseded by additional information. Reading or replaying the story in its archived form does not constitute a republication of the story.
SALT LAKE CITY -- The campaign to pass Proposition 1 in Salt Lake City is getting down to the wire. The city is asking for a considerable property tax hike to pay for a new public safety building.
Though support for the bond is not universal, the level of support that exists is not typical either--especially with the amount of money the city is asking for.
Vasuvio's is one of many small businesses that have opened on Main Street recently. The restaurant concentrates on organic food. Its owner says the health of his customers is consistent with support for a financial bitter pill: a tax increase, if Proposition 1 passes.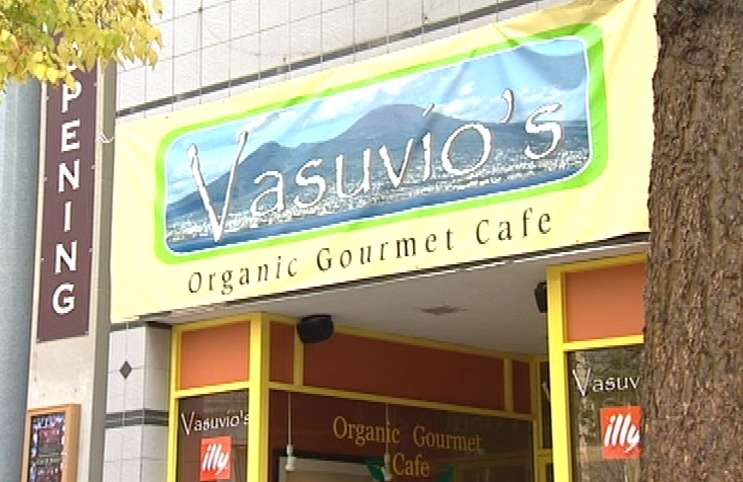 "It's going to have to happen eventually, so we might as well get it taken care of now. And we'll work through the economic downfall together," restaurant owner Pete Huddleston says.
At least two polls indicate the sense of necessity for a new public safety building is all along Main Street and deep into Salt Lake City's neighborhoods. Fire and police officials put up with cramped, even dangerous quarters at the existing building--along with inferior plumbing, heat, and elevators that have been widely publicized.
Even taxpayer watchdogs and business advocates like the Salt Lake Chamber and the Downtown Alliance are on board with this one.
"This is something we've looked at very carefully. Business leaders believe this is an investment in their assets in the Salt Lake City Area," says Natalie Gochnour, COO of the Salt Lake Chamber of Commerce.
The $125 million bond to build a new public safety building and emergency operations center is a serious investment. It translates into about $75 a year more in taxes for the owner of a $260,000 home; it's about $522 more for a business worth $1 million.
The city's preferred site for new public safety building is the Barnes Bank block on 300 East, south of 400 South. Opponents, like Jim Webster, are calling for a cheaper location to save money.
"I think we're building the Taj Mahal when we don't need one. I think there are better locations, much less cost," Webster says.
Right now, the 300 East site is the preferred site. Plans and location would be finalized through a public process after the bond passes.
Also, the Salt Lake Chamber wants the city to join with the state to build an emergency operations center, saying two of those aren't needed.
E-mail: rpiatt@ksl.com
×
Related stories
Most recent Utah stories