Estimated read time: 3-4 minutes
This archived news story is available only for your personal, non-commercial use. Information in the story may be outdated or superseded by additional information. Reading or replaying the story in its archived form does not constitute a republication of the story.
SALT LAKE CITY -- With winter on our doorstep, there are some last minute preparations to make sure you're ready. A lot of that work is out of your hands, but there a few checks you can do at home.
Over the next two days, we're in for a seasonal jolt. Give yourself extra time on the roads, but don't overlook safety at home.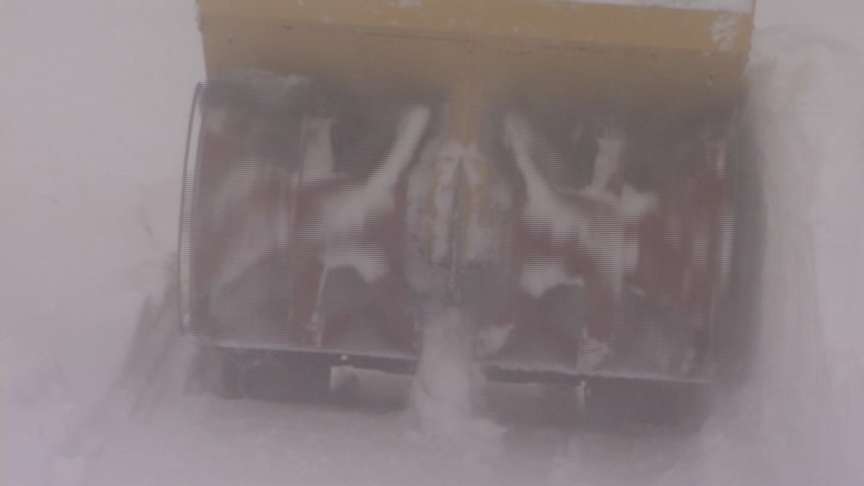 When it comes to preparations for the roads, the Utah Department of Transportation plow drivers say they've been ready for a few weeks.
"We started about a month ago getting the plows and getting the trucks ready and dressing them and making sure they work properly," said UDOT's Jake Brown.
Once they load up their plows with salt, brine or sand, they face plenty of hazards with daily traffic and ongoing construction projects.
"Tighter lanes, with the barrels being up and construction projects still going on and road plates in the way, there's definitely plow hazards," said Brown.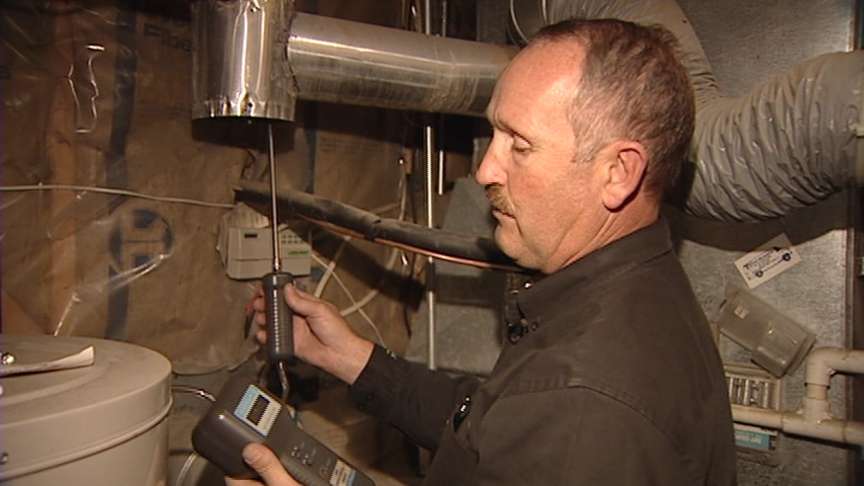 The last thing plow drivers want to worry about is a motorist in too big a hurry. Brown advises that when you know it's going to be a slippery drive, slow down and give yourself extra time. And when you see a plow, don't take any chances.
"Do not try to pass a plow," he said. "It's very dangerous. There is a lot of snow coming off those blades and the snow will force your vehicle off the road."
Tony Oakman of Lee's Heating and Air advises us not to take chances with our home furnaces, either. He walked us through a home on a winter prep inspection.
"We're going to go ahead now and check for carbon monoxide in the flue. This will tell us how clean the furnace is burning," he explained.
Oakman is the past president of the Rocky Mountain Gas Association. He says it's a good idea to get a professional to check your furnace, other fuel burning appliances and ventilation each year. If you don't, you run the risk of carbon monoxide exposure.
Carbon monoxide is an odorless, colorless and toxic gas. CO comes from combustion and is known as the "silent killer."
Mark Bednarik, with the Salt Lake City Fire Department, said, "That's why we strongly stress that everybody has a working carbon monoxide detector. If you can't detect it, it could very well kill you."
Never use your oven or a grill to heat your home. Also, check your fireplace to make sure the flue is working and air can flow smoothly up the chimney and not back into the house.
Early symptoms of CO poisoning include: nausea, headache, fatigue and cramping. Don't confuse it with the flu, especially if everyone in the house gets ill at once.
Space heaters also cause fires every year on the Wasatch Front: make sure they have enough ventilation, the area is clear of flammables and don't overload any electrical outlets. It's also a good time of year to check the batteries in your smoke detectors.
E-mail: jboal@ksl.com
×
Related links
Most recent Utah stories