Estimated read time: 2-3 minutes
This archived news story is available only for your personal, non-commercial use. Information in the story may be outdated or superseded by additional information. Reading or replaying the story in its archived form does not constitute a republication of the story.
SALT LAKE CITY -- It takes a lot of courage for a victim of domestic violence to come forward, and even more courage to testify in court. October is Domestic Violence Awareness Month and some women who have succeeded in leaving violent relationships are sharing their stories.
The Salt Lake County District Attorney's Office says in the past, those cases might have been dismissed before trial, but thanks to a team of prosecutors that is no longer the case.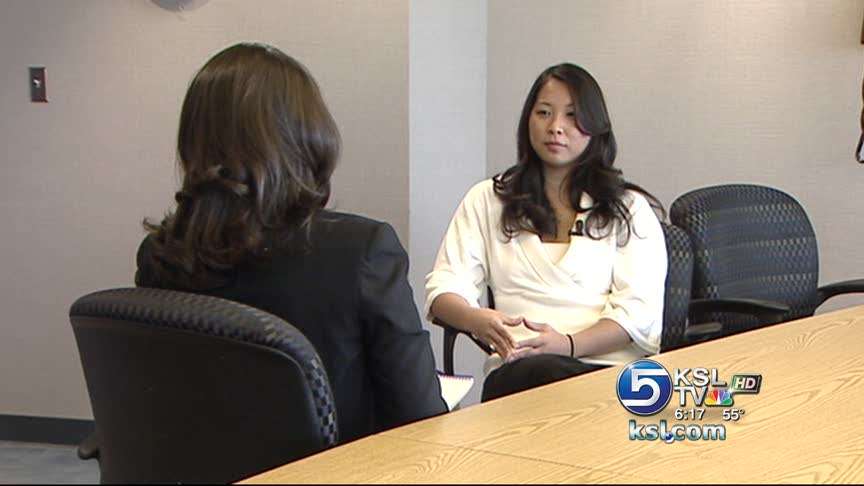 "We met in high school," Jennifer Roth-Allen said. "I met him when I was a freshman and he was a junior. He was always very charming, always very charming."
When she was dating her now ex-husband, Roth-Allen said everything seemed perfect, but things soon changed.
"He was threatening me and saying he was going to kill me and he was going to kill the kids," she said.
Roth-Allen lived to tell about her violent relationships. She said she was trapped for 10 years; locked in her house with little connection to the outside world. She said her abusive ex-husband, Victory Huynh, beat her daily in front of their four children until she was able to get a hold of his cell phone and call police.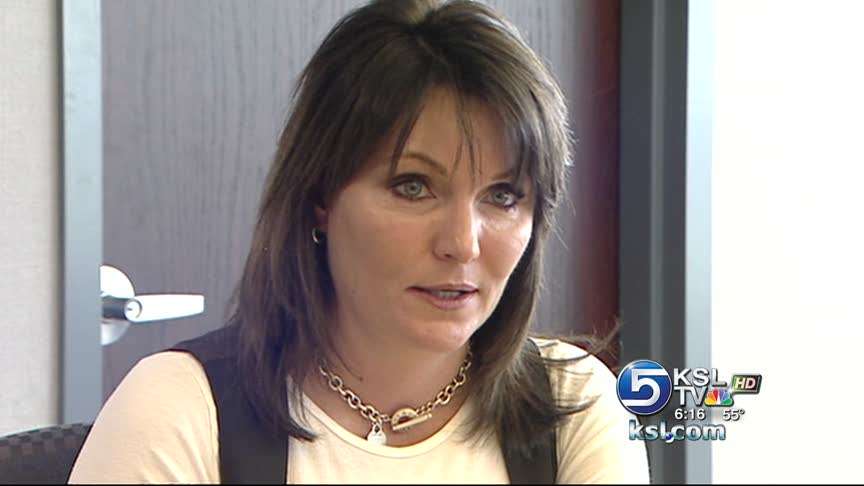 He is now awaiting sentencing for first-degree felony domestic violence rape.
Tiffany Foote broke up with her ex-boyfriend Robert Sheehan when she discovered he had hit her young son. He started stalking her and one night broke into her house, where he beat and raped her.
"He broke my nose, he broke my jaw," Foote said.
Now Sheehan is serving time for aggravated burglary and aggravated assault.
"The day after trial was the first day I slept through the night," she said.
Before 2007, Salt Lake District Attorney Lohra Miller said both of these cases would likely have been dismissed, as seven out of 10 domestic violence cases were. But in the last two years, she says they have dramatically changed those numbers, thanks to the creation of a team of domestic violence prosecutors.
"We have completely reversed that, if not better than completely reversed, so that we are seeing better than 70 percent conviction rates," Miller said.
Miller says the prosecutors are specially trained on how to deal with victims.
"You do need to have an understanding of domestic violence so you understand victim behavior, and you understand the pathology of the relationship," said Michaela Andruzzi, the team's leader.
For victims Roth-Allen and Foote, that understanding has led to the conviction of their abusers.
"We're just free," Roth-Allen said. "And it's a great feeling."
E-mail: jstagg@ksl.com
×
Most recent Utah stories