Estimated read time: 2-3 minutes
This archived news story is available only for your personal, non-commercial use. Information in the story may be outdated or superseded by additional information. Reading or replaying the story in its archived form does not constitute a republication of the story.
SALT LAKE CITY -- Police responded overnight to a report of a man threatening guests at Salt Lake City hotel. When they arrived and confronted the troublemaker, they realized he was wanted for a string of robberies. The man tried to escape, but officers eventually found him crying for help.
Police said the man was trying to sell drugs to hotel guests at the Hampton Inn at 425 S. 300 West and chased some of them into the lobby.
The manager of the Hampton Inn, Joseph Bassette said his hotel was usually quite, but Sunday night the silence was suddenly broken by two terrified guests.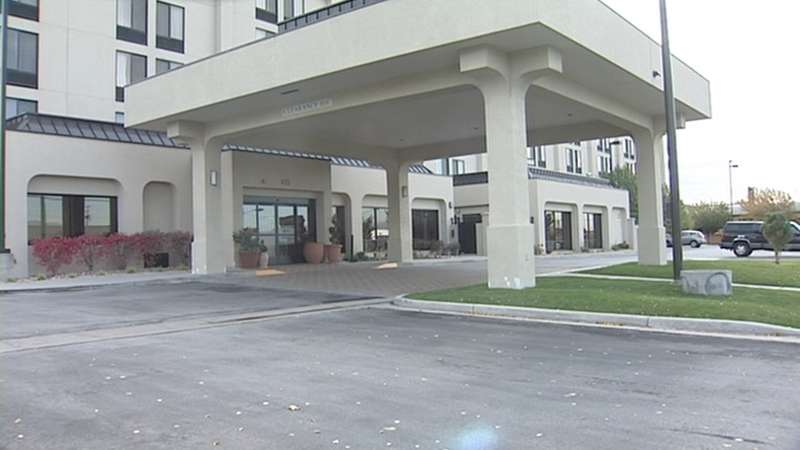 He said, "They heard a scream, then they came running back, and they said they had been approached by a gentlemen and held up with a gun.
"One of my employees went out to see if everyone was safe and OK and just saw someone running down the street, and then another man saying he had just been robbed."
Employees called police, who started searching for the man. When they got at the hotel, the suspect was nowhere to be seen, but soon they were able to find him by listening.
Lt. Don Hutson, with the Salt Lake County Sheriff's Office, said, "It's my understanding they eventually found him at the bottom of the fence where he had jumped and injured his ankle."
While trying to escape, police said 32-year-old Ryan Timmons shattered his foot and was unable to move. It wasn't until police booked him into jail they realized he was the same suspect wanted by the sheriff's office for the string of robberies.
There were four aggravated robberies on Salt Lake's east side within the last week, and the Salt Lake County Sheriff's Office believed the same man was behind them all.
Hutson said, "He clearly was somebody we wanted to speak to about these robberies."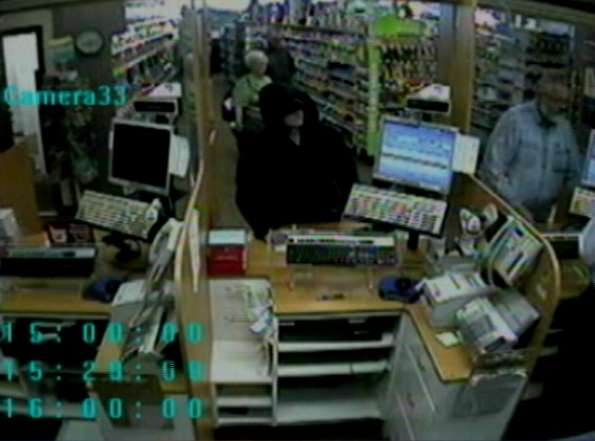 Surveillance video showed the robber holding up the clerk at the Holladay Pharmacy last Wednesday at gunpoint. Authorities said he stole prescription drugs.
They also said he robbed a Sinclair gas station twice and a Mr. Roberts Cleaners, where he was quite aggressive. Hutson said, "He actually pointed the gun right at the 16-year-old clerk's face and demanded money."
Sheriff's deputies said they had a "person of interest" and tried to track him down, but were unsuccessful until Sunday night when Salt Lake City police were called to the Downtown Hampton Inn.
Hutson said Timmons was motivated to rob by his drug habit.
"The irony, a little bit, is the pain medication that he has couldn't overcome the pain that he was feeling in his ankle after it was shattered," Hutson said.
Timmons is facing felony aggravated robbery charges, as well as some possible drug charges.
Story compiled with contributions from Jennifer Stagg and Marc Giauque.
×
Related stories
Most recent Utah stories