Estimated read time: 2-3 minutes
This archived news story is available only for your personal, non-commercial use. Information in the story may be outdated or superseded by additional information. Reading or replaying the story in its archived form does not constitute a republication of the story.
DAVIS COUNTY -- More than 5,000 people were vaccinated against H1N1 Saturday at a mass vaccination clinic offered by the Davis County Health Department. That means just 1,400 vaccinations will be available at a similar clinic planned for Tuesday at the Davis County Conference Center.
"I'm surprised at how many people are here today," remarked Lewis Garrett, director of the Davis County Health Department.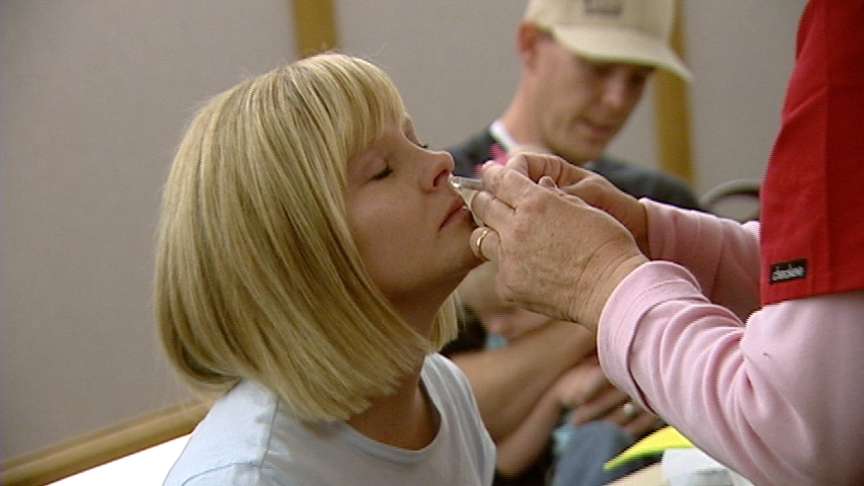 People waited hours for the vaccinations at the Bountiful Regional Center, which ran from 10 a.m. to 4 p.m. Parents we spoke with said they were happy to wait since the vaccinations were free. The government provided the vaccinations as well as a grant to run the clinics.
"We're expecting a baby later in the winter so yes, we're concerned about [H1N1]," said mother Janelle Lanier.
Her husband shared that concern.
"It's important to get vaccinated against H1N1," said her husband, Willy Lanier.
Both the H1N1 shot and the mist were offered, one was clearly more popular among younger recipients.
"Today I had the flu shot. It was real painful, that's all I know," said Chandler Harmon.
Another child, a little girl, received the flu mist.
"The sniff up the nose," described Hannah Lewis, "It's much better than the shot."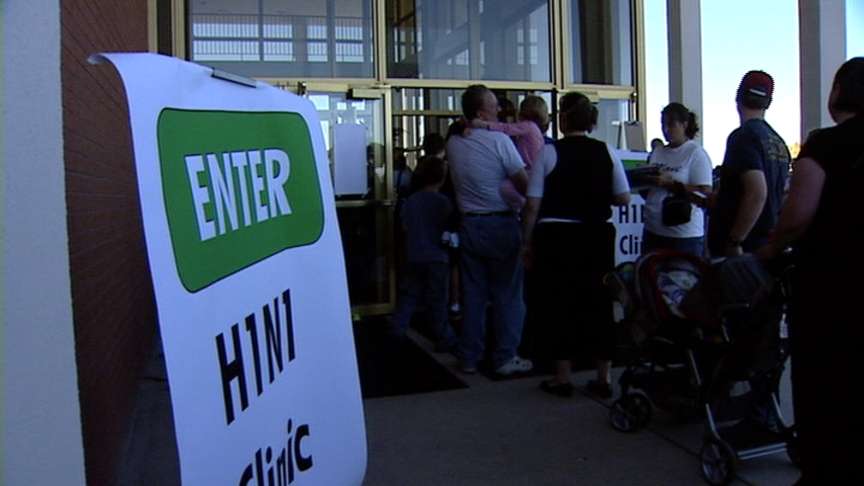 Organizers were prepared for the mass vaccination clinic with dozens of stations as well as stickers and treats for the kids. It was among the first clinics to offer the injectable vaccine, which is available to infants 6 to 23 months or kids up to 17 who have underlying medical conditions. An estimated 5,300 vaccines were administered.
"Looking at the demand today, I'm a little skeptical we're going to have any left," said Garrett. "If we don't, we'll cancel the Tuesday clinic."
At the end of the day, about 1,400 vaccines were left over for the Tuesday clinic. They'll be administered at the Davis County Conference Center from 10 a.m. to 7 p.m., or until they run out.
E-mail: sdallof@ksl.com
×
Related links
Related stories
Most recent Utah stories