Estimated read time: 2-3 minutes
This archived news story is available only for your personal, non-commercial use. Information in the story may be outdated or superseded by additional information. Reading or replaying the story in its archived form does not constitute a republication of the story.
Sandra Yi ReportingThere's been a lot of attention on the Hacking case, but police have other unsolved murder mysteries on their hands. The friend of one victim is trying to keep that case alive.
Veronica Giron: "We were really close. We were more like sisters than friends."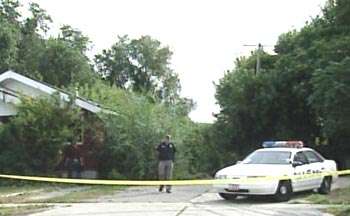 Six years later Veronica Giron hasn't forgotten her best friend, Anna Palmer.
On September 10, 1998 Palmer was stabbed to death on her front porch. She was 10-years old.
Veronica Giron: "It was on a busy street, still daylight time, on her front porch. I feel that somebody knows something and is just afraid to come out and say it."
It was a senseless crime that years later, still baffles police. No one has been arrested.
Det. Dwayne Baird, Salt Lake City Police Dept.: "The Anna Palmer case is a cold case that we have that we hope to look at in the near future. We have detectives that will look at old leads as well as try to develop new leads that will come from that case and, hopefully, bring a resolution and solve that."
Giron was also ten when Palmer was killed, and her death hit her hard. Today she's still coping.
Veronica Giron: "Since she's been gone, it's been really hard on me. I think about it a lot. I cry about it a lot. A lot of times I'm sort of scared to get close to people because I don't want to, more or less, lose them like I lost her."
Giron holds on to pictures and memories. The two were inseparable; the summer before Palmer died they spent all but two days together.
Veronica Giron: "If you were sad, she could always cheer you up. She was so fun and wherever she went, she always had a smile on her face."
Giron isn't giving up hope for justice.
Veronica Giron: "No one deserves what she went through, and that way, I know that he's caught and justice will be given to him or her."
Only then, she says, will Anna Palmer rest in peace.
×
Most recent Utah stories