Estimated read time: 5-6 minutes
This archived news story is available only for your personal, non-commercial use. Information in the story may be outdated or superseded by additional information. Reading or replaying the story in its archived form does not constitute a republication of the story.
AMERICAN FORK -- Students returned to American Fork High School Monday for the first time since Saturday's tragic accident involving the marching band. A band teacher on a tour bus was killed after students say she tried to steer the bus when the bus driver suffered a medical problem.
Heather Christensen, 33, was the only person killed Saturday night when the bus carrying the school's band members swerved off Interstate 15 and crashed just north of the Utah-Idaho border. Students who were on board the bus said the driver blacked out and Christensen jumped up and took the wheel, saving their lives.
Rescue worker says seconds made the difference
One of the rescue workers at the crash scene agrees with the students, saying he believes if the crash happened one second sooner or later the outcome would have been much worse.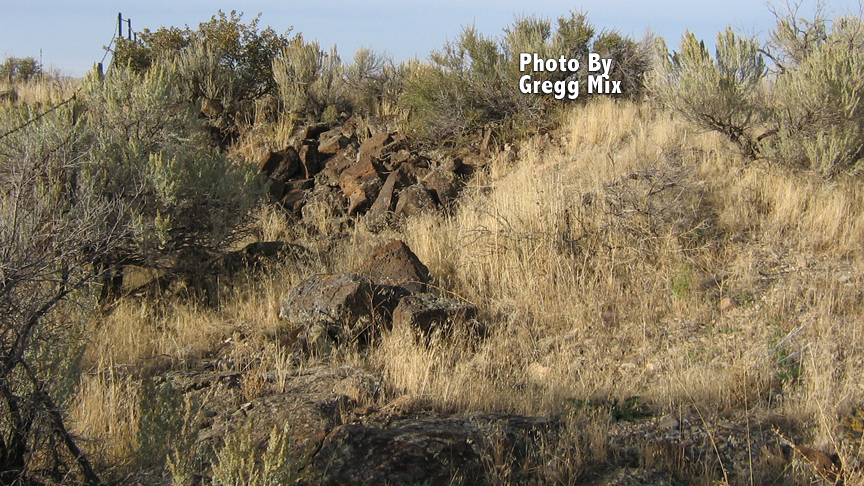 Volunteer firefighter Gregg Mix of Inkom, Idaho, sent KSL News pictures, tracing the bus' path. In an e-mail, Mix wrote: "...the bus threaded the needle between the rock pile and the viaduct drop off..."
The bus went right between an outcropping of lava rock, and a 12-foot embankment--a cattle viaduct. According to Mix, hitting either at full speed would have meant greater disaster.
"It is a miracle that this bus took the only path possible to avoid a great tragedy," Mix wrote.
Returning to school without their teacher
At American Fork High Schoo, it was a difficult and emotional day for students and teachers, but students are finding the tragic loss of a teacher is bringing all of them together.
"There's just that unity that has been brought forth between all the students that is going on here today," said band member Dillon Boss.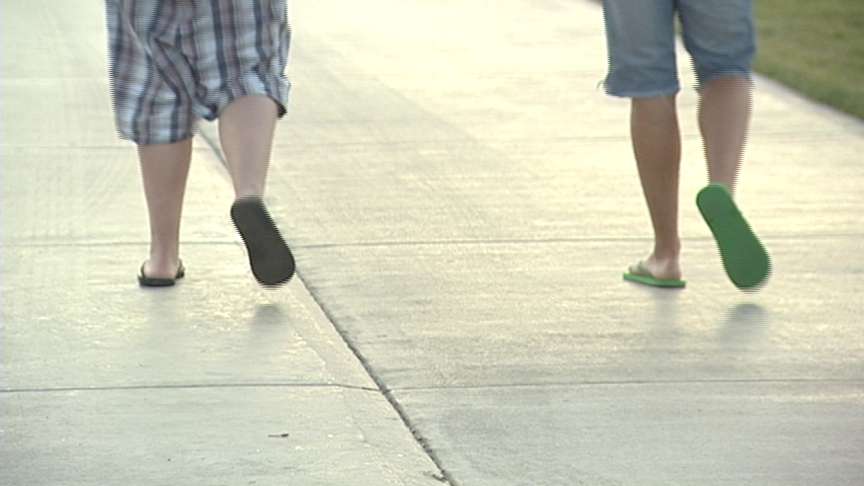 When students and members of the marching band returned to school Monday, many of them were wearing casual clothes to honor Christensen. They say she loved to dress casual and wouldn't have wanted to be honored by having students wear their Sunday best.
"Usually we would dress up in Sunday best, but she wouldn't like that," Boss said.
The bus driver, 50-year-old Debra Jarvis, has been released from the hospital, and one student who remained hospitalized was preparing to be released and return to Utah.
School leaders also made crisis counselors available to students Monday to help those who witnessed the accident or need help grieving the loss of their teacher.
"This morning, obviously it's hard," said Alpine School District spokeswoman Rhonda Bromley. "Today is the first day back since this tragedy, but this is a very tight-knit community. American Fork is very close, and especially the band program; they are like family."
Christensen remembered as committed teacher
Students are remembering Christensen as a hero, someone who sacrificed everything for her students.
"The hero that she is, she left something with me that will always be in my heart, just to serve one another and just be there," said band member Devin Vogel.
Christensen's family said after she served as a drum major at the University of Utah, she wanted to go back to American Fork High School--the school she once attended--to instruct the band she once played in.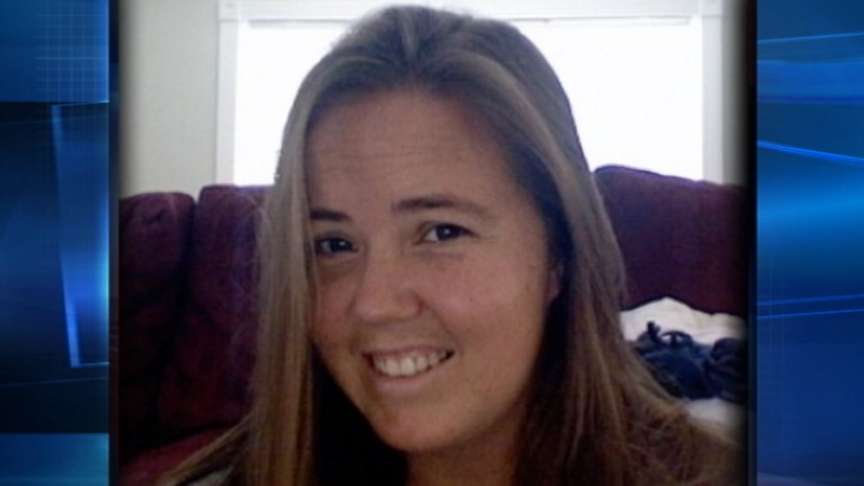 Her family said she could masterfully play almost any instrument and has taught music at several schools. She also took extra time to teach students with learning disabilities.
Christensen's sister, Jana Hogensen, said her sister was a teacher who committed herself to her students, but now will be remembered as a teacher who sacrificed everything for them.
"I talked to the girl that sat right next to her [Saturday] night on the bus. She said had it not been for her, a lot of them would have died," Hogensen said.
A viewing for Christensen will be held Friday evening at the Anderson & Sons Mortuary, located at 49 E. 100 North, American Fork, from 6 to 9 p.m. Another viewing will be held Saturday morning at the Alpine Tabernacle from 9 to 11:30 a.m., with the funeral immediately following.
Moving forward
To help the band move forward, the plan was to continue practicing and to honor her in a competition that will remembers fallen World War II veterans Tuesday.
"Their show this year is a patriotic show in honor of veterans that have given their lives for the country. At the end of the show there are huge pictures shown of members of family of all these band students that have given their lives, veterans," said Bromley. "Actually, in the show tomorrow night, Heather's picture is going to be one of those pictures that is used since she is being seen as a hero, someone that's given her life for the students here."
Boss said there are some students with bumps, bruises and maybe even some broken bones, but they are still eager to perform in Christensen's memory.
"Even if there was problems we would still [perform]," said Boss. "It's for her."
He said the band is pushing forward because that is what their instructor would want them to do.
The band's competition will be held at BYU Tuesday night. They are scheduled to perform between 9 and 9:30 p.m. The school will also be sending a spirit bus full of students to help cheer them on.
Charter bus company not likely to face repercussions
Meanwhile, the Alpine School District said its long-working relationship is unlikely to change with Lake Shore Motor Coach after the crash.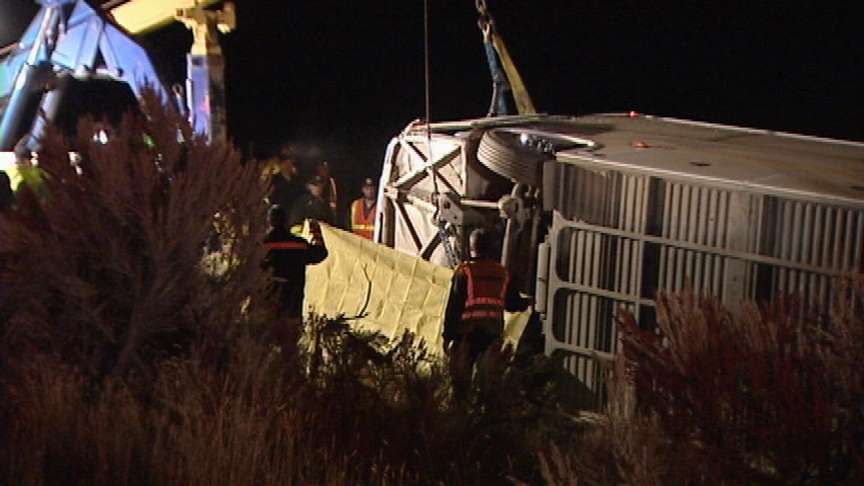 "Certainly, from everything that we can see, as of right now, I don't think anybody feels that there was negligence on the part of the bus company or the driver," Bromley said.
While the investigation is ongoing, Bromley said the use of charter buses should continue.
Lake Shore Motor Coach, based in Provo, is saying little about the crash. A company representative would only tell KSL News Lake Shore is fully cooperating with the investigation.
It's still unclear what medical problem the bus driver had that led to a loss of control.
Utah Highway Patrol Lt. Bruce Pollei, the commercial vehicle enforcement commander, told KSL News Lake Shore has had an excellent safety rating over the years.
In the company's most recent compliance review, logged by the Federal Motor Carrier Safety Administration on August 7, 2008, no critical violations were logged. Lake Shore received an overall "satisfactory" rating, which Pollei says is as good as any company can achieve.
------
Story compiled with information from Richard Piatt, Sam Penrod, Shara Park , Andrew Adams, Randall Jeppesen and The Associated Press.
×
Related links
Related stories
Most recent Utah stories