Estimated read time: 1-2 minutes
This archived news story is available only for your personal, non-commercial use. Information in the story may be outdated or superseded by additional information. Reading or replaying the story in its archived form does not constitute a republication of the story.
SALT LAKE CITY -- Controversy over a citizens' initiative on ethics has not settled down on Utah's Capitol Hill.
A week ago, the lieutenant governor raised questions about its constitutionality. Others have concerns the initiative goes too far. But the people driving the initiative say ethics reform is sorely needed in Utah.
The bill would set up a ethics commission selected by the governor and lawmakers from both parties. The five members of the commission would administer a strict code of conduct.
The commission would have powerful investigative tools, including the ability to subpoena people and documents to investigate complaints. Later, they would refer their cases to lawmakers to decide.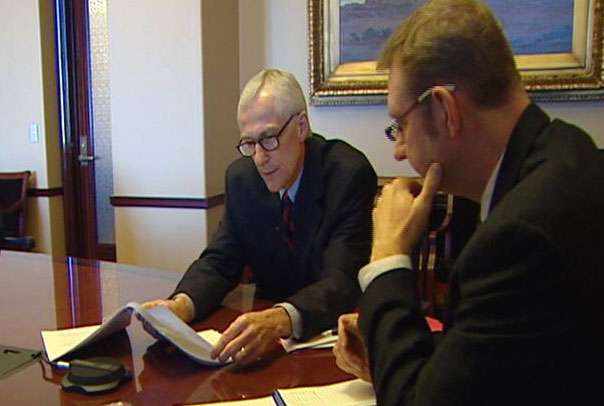 Many are concerned about whether this process would be fair. As for Lt. Gov. Greg Bell, he said Wednesday he is not taking a public position on the bill.
"The legislators are concerned that a mere finding by the ethics commission, while not binding--it's simply a referral to the Legislature as a whole--but that finding will really be the trial in the media," Bell said.
The questions are also in the specific language of the bill. One example is that the bill prohibits "partisan political gain"--overly broad, critics say.
Also, conflict of interest clauses are extremely strict. Because Utah has a citizen legislature, there is concern that a "conflict" could be applied at a whim and unfairly.
Supporters say the language is appropriate.
This is just a sample of the issues. Bell said he urges people to read the bill and ask questions before signing a petition.
E-mail: rpiatt@ksl.com
×
Most recent Utah stories