Estimated read time: 2-3 minutes
This archived news story is available only for your personal, non-commercial use. Information in the story may be outdated or superseded by additional information. Reading or replaying the story in its archived form does not constitute a republication of the story.
SOUTH SALT LAKE -- The South Salt Lake Police Department responded Wednesday to accusations they did not properly investigate a scene. The response comes after a man who was acquitted last week of kidnapping has threatened to sue the police department.
The police department says it felt the need to speak out against these allegations. Administrators believe the department's reputation is being tarnished by lies.
"There was just a lot of accusations made toward the police department," says South Salt Lake police Officer Gary Keller. "I can assure you that it was thoroughly investigated. A lot of man hours went into this. A lot of work went into it."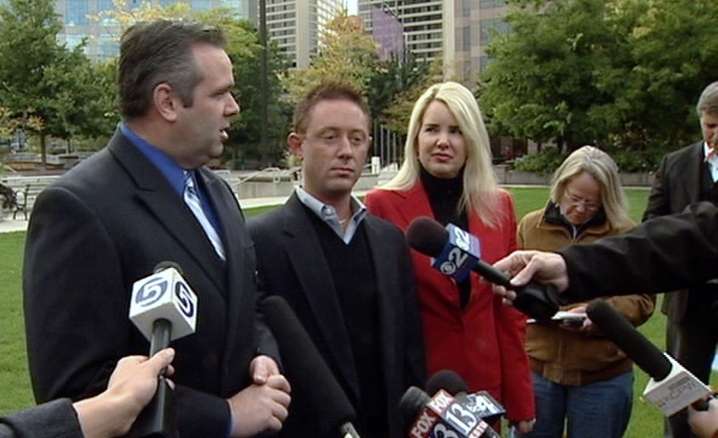 Keller can't get into specifics but maintains that the police department's investigation was thorough. He also says he doesn't believe their best evidence was used in court.
David James Bell was acquitted last week on kidnapping charges stemming from a Fourth of July incident in 2008. He spoke out on Monday with his defense lawyers, explaining his side of the story.
Bell's neighbors claimed that he took their children from their home during a party. Bell refuted that statement and went into detail about the subsequent beating he took from family members.
At Monday's press conference, Bell announced that he'd be suing certain members of the Latu family and possibly the South Salt Lake Police Department. His defense attorney claims police didn't interview witnesses or collect all the evidence at the scene; police say that's not true at all.
"We interviewed a large number of people--well over 15 people. We collected all the information at the time. Crime Scene was called out," Keller says.
"Defense attorneys do what they're paid to do; they're paid to defend their client," Keller adds. "It's very irritating that she'd make a comment like that. I mean, it's very unprofessional, and that's all I can say.
Keller says the department has not received formal documents regarding a civil lawsuit against them.
The Salt Lake County District Attorney's Office is still looking into possible criminal charges against Bell's attackers.
E-mail: ngonzales@ksl.com
×
Related links
Related stories
Most recent Utah stories