Estimated read time: 2-3 minutes
This archived news story is available only for your personal, non-commercial use. Information in the story may be outdated or superseded by additional information. Reading or replaying the story in its archived form does not constitute a republication of the story.
Alex Cabrero ReportingPolice say they've solved a murder case. Investigators found the body of 75-year old Donna Bott inside her home last week. Detectives say they've been following several leads and today made a big arrest.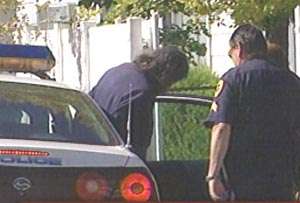 This is certainly good news for the community. A lot of neighbors were concerned that this man was out there running free and they didn't know if he would strike again.
This afternoon Salt Lake City detectives arrested Floyd Eugene Maestas and charged him with murder. They say he is the one who hit Bott on the head several times, strangled her, and stabbed her, causing her to die.
Bott's body was found this past Friday after several neighbors called police saying it was unusual for newspapers to be stacking up on her front porch.
Today Bott's granddaughter Emily was cleaning out the house, trying to figure out what to do. Emily's own mother died a few years ago, now this.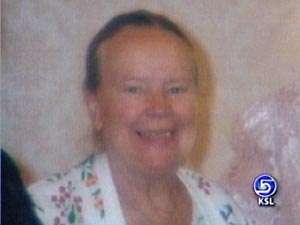 Emily Saxey: "She was my only connection left to my mom. And I had a lot of questions. I had actually just written her a letter asking her to give some stories of my mom's childhood because I didn't have any. So I was waiting to hear back from her and this happened."
It's a tough time for her and the rest of the family and friends. Bott had lived in the neighborhood for as long as anyone can remember. Neighbors say she kept to herself most of the time, but nobody deserved to die like this.
Now police are trying to figure out if Maestas is the same person who broke into Bott's home just two weeks before her death. They say robbery was the motive in both cases. And, in fact, Maestas was just released from jail in September for burglary.
×
Most recent Utah stories