Estimated read time: 3-4 minutes
This archived news story is available only for your personal, non-commercial use. Information in the story may be outdated or superseded by additional information. Reading or replaying the story in its archived form does not constitute a republication of the story.
SALT LAKE CITY -- The Utah health department released the results of a new study that shows emergency department staff play a major role in uncovering-- and in many cases stopping-- domestic violence.
Because of that role, the department is pushing for emergency department staff to be properly trained to recognize abuse victims.
Experts say emergency rooms doctors and nurses have a unique opportunity to identify abuse victims when they enter a health care facility seeking treatment. They say it's a first chance for specialists to intervene and get those victims help.
The study is called the 2009 Emergency Department Survey on Domestic and Intimate Partner Violence.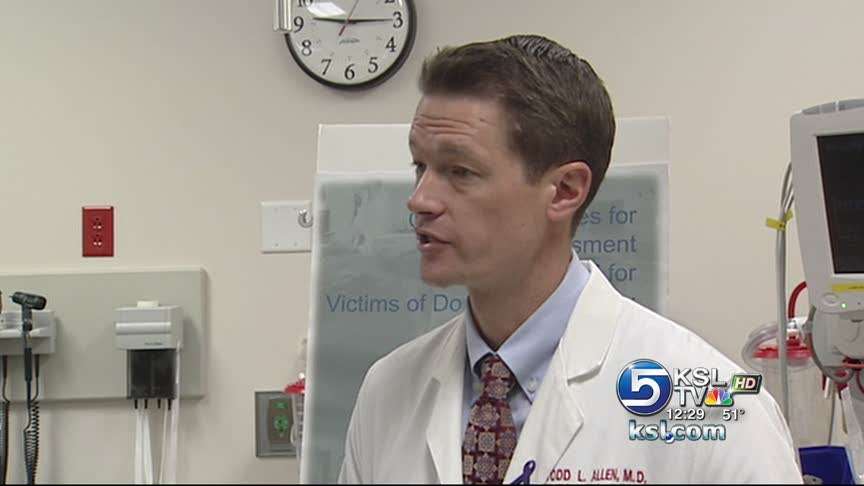 Todd Allen, an emergency room physician at Intermountain Medical Center and researcher for the study, said, "We in the health care profession absolutely have a responsibility both professionally and ethically to help identify and help these victims."
Allen described emergency departments as a gateway for stopping domestic violence in Utah.
"One, we need to know who to ask. Two, we need to know what to ask. Three, we need to know what to do when the answer is 'yes,'" he said.
During the past year, 39 hospitals were asked to participate in the survey that asked emergency room staff about personal experiences with identifying abuse victims. Of the 31 hospitals that participated, 58.3 percent of hospitals in Davis, Salt Lake, Utah, and Weber counties reported that they routinely ask direct questions about intimate partner violence.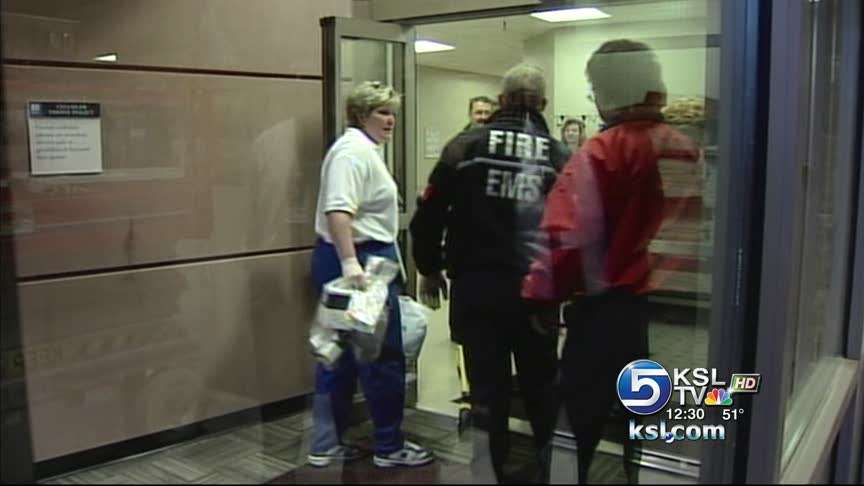 While that percent is an increase of more than 32 percent from 2003, the opposite was seen at hospitals in rural areas around the state.
Ned Searle, director of the Office on Domestic and Sexual Violence, said, "The survey shows results that we're making improvement in the state of Utah for training health care providers and their way to assess and respond to domestic violence for patients that come into their facility. It also shows that we need to get that information out in the rural areas."
From 2001 to 2008, 198 men, women, and children died as the result of domestic violence. Several recent cases have been reported in the media. In Tooele, a woman was shot in the face by her husband, who accused her of cheating. And in Salt Lake, a woman was stabbed to death by her husband in front of her young children.
These are the types of cases the hospitals and health department are trying to prevent. They hope to do it at the hospital level.
"Please understand that they are their advocate," Searle said. "They are somebody that is in a role in our community that can help them in getting away from the abuse and the violence that is happening in their life."
The health department and the Utah Domestic Violence Council Health Care Committee are offering training to all health care providers on how to screen and assess patients who may be victims of domestic violence. We have posted a link to their free manual on this page.
E-mail: spark@ksl.com
×
Related links
Most recent Utah stories