Estimated read time: 2-3 minutes
This archived news story is available only for your personal, non-commercial use. Information in the story may be outdated or superseded by additional information. Reading or replaying the story in its archived form does not constitute a republication of the story.
SALT LAKE CITY -- Former Utah Gov. Mike Leavitt was on the front lines as U.S. Secretary of Health and Human Services as the world faced the avian flu four years ago. Today he says we can combat the H1N1 flu pandemic well prepared, without panic.
Leavitt says we were overdue for a flu pandemic and underprepared when he arrived in Washington as the top health boss in 2005. Now he believes the U.S. is ready to respond, and we're seeing that play out.
Leavitt has a unique insight on the H1N1 virus. As nurses gave the first nasal vaccines in Utah, Leavitt said we are witnessing the work of his office.
"Four years ago, we had no plan to speak of," he said.
But he's impressed with the way the Obama administration has executed the pandemic playbook his team drew up four years ago in response to the avian flu.
Related:
A $7 billion emergency appropriation funded new labs and expanded vaccine production capacity. That work enabled the development and distribution of today's vaccine.
"Are we perfectly prepared? No. Are we better prepared? Yes," he said. "Still, it's impossible for the government to answer every need."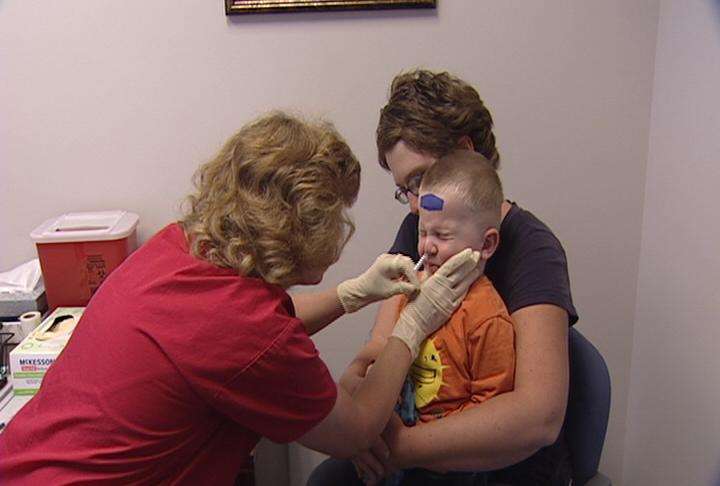 That's why it's important for schools, businesses and communities to have plans in place.
"Pandemics happen and they have always happened. It's part of the biologic struggle between the microbes of the world and human beings," Leavitt said.
In a KSL online poll, nearly 30 percent of participants said they don't trust government health initiatives, including the Centers for Disease Control's recommendation that people who fall in certain risk categories get the swine flu vaccine.
Leavitt points out vaccines save millions of lives every year, and they could not be given widely without government help.
"The vast, vast majority of people are best advised to be immunized and have a flu shot," he said.
Leavitt stressed the basics to avoid flu: wash your hands, cough into your arm, and don't go to work or school if you're sick.
He is part of a panel of experts online at KSL.COM, answering your most pressing questions about the H1N1 virus. You'll find those answers later this evening here on KSL.COM.
E-mail: jboal@ksl.com
×
Related links
Most recent Utah stories