Estimated read time: 1-2 minutes
This archived news story is available only for your personal, non-commercial use. Information in the story may be outdated or superseded by additional information. Reading or replaying the story in its archived form does not constitute a republication of the story.
SALT LAKE CITY -- Most of us have sent a quick text message while driving, but how dangerous is it really? Is it safe for someone who is an expert at text messaging?
A group of social media experts tested a driving simulator while texting on their phones to prove it didn't matter how masterful you are at typing while driving: It's always dangerous.
Dr. David Strayer, a professor of psychology at the University of Utah, said, "We've been looking for that expert multi-tasker and, with respect to text messaging, we simply haven't found that person."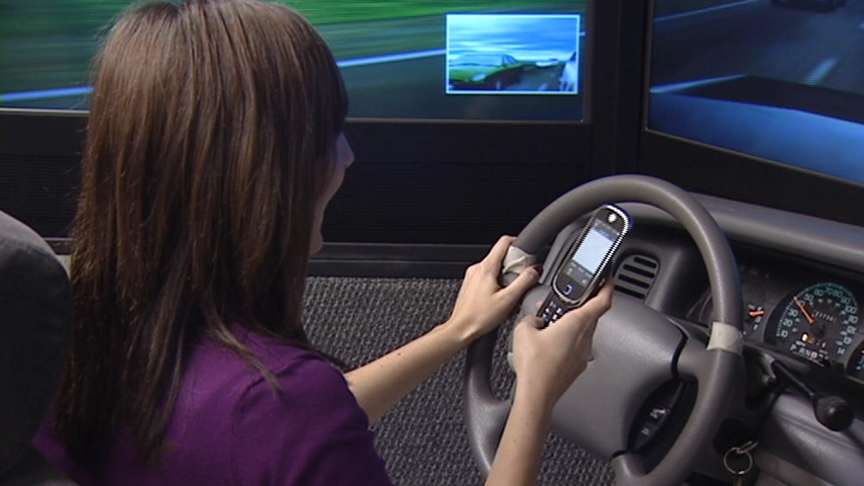 Strayer is part of a push to pass a bill that would make texting while driving illegal nationwide. Right now, it's illegal in 17 states, and Dr. Strayer said Utah was at the forefront with the stiffest penalties for drivers caught in the act.
Dr. Strayer said the risk simply wasn't worth it just to send a quick message. He said that little chime could end a life.
"It's a ticking time bomb," he said. "If you do it enough, you will be involved in an accident and you may kill somebody. And then not only are they suffering from the consequences of being injured or a fatality, but it ruins your life as well."
The bill is now moving through the Senate.
Dr. Strayer suggested you send a text message before you start your car and put your phone out of sight until you stop. That way you're not tempted.
E-mail: jstagg@ksl.com
×
Most recent Utah stories