Estimated read time: 3-4 minutes
This archived news story is available only for your personal, non-commercial use. Information in the story may be outdated or superseded by additional information. Reading or replaying the story in its archived form does not constitute a republication of the story.
SALT LAKE CITY -- President Thomas S. Monson of The Church of Jesus Christ of Latter-day Saints encouraged members of the faith to serve others as he concluded the final session of the 179th Semiannual General Conference.
"May every man and woman, boy and girl leave this conference a better person," he said.
More than 100,000 Church members filled the Conference Center this weekend and millions more watched the proceedings by satellite.
Church leaders talked of civility, virtuous lives and renewed faith.
There were several Church leaders who spoke of today's permissive society, but Church members were also encouraged to express more love to family members and reach out to those in need.
Latter-day Saints were urged to be better, love as the Savior taught.
H. David Burton, the Presiding Bishop of the Church, said, "Civility is all but absent in our political discourse."
The strongest words, however, came to detractors of the faith's sacred text, The Book of Mormon.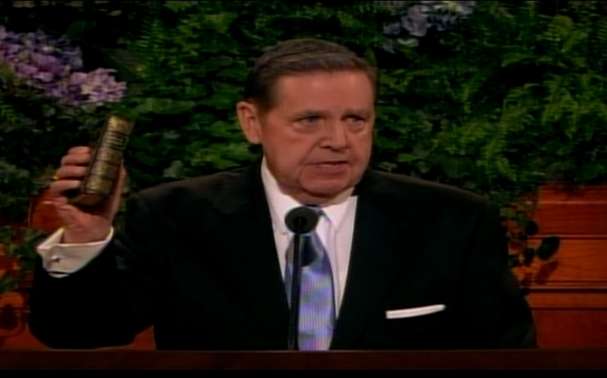 Elder Jeffrey R. Holland of the Quorum of the Twelve Apostles said, "For 179 years this book has been examined and attacked, denied and deconstructed, targeted and torn apart like perhaps no other book in modern religious history -- perhaps like no other book in any religious history -- and still it stands."
Elder Holland spoke fervently about Joseph Smith and his brother, Hyrum, giving their lives rather than deny the divine origin of the book. He said Sunday that is also his declaration to the world.
Another apostle noted that Latter-day Saints continue to respond to people's needs all over the world, including the latest earthquakes and tsunamis.
"The Church is already responding to the natural disasters in the Philippines, the Pacific Islands and Indonesia," said Elder Quentin L. Cook of the Quorum of the Twelve Apostles.
President Henry B. Eyring, a counselor in the First Presidency, said the greatest joys in life come from putting others ahead of oneself.
"Try to show kindness in all that you do. Be gentle and loving in deed and thought," said President Eyring. "The joys come from putting the welfare of others above our own. That is what love is. And the sorrow comes primarily from selfishness, which is the absence of love."
Elder Joseph Sitati, the first black African general authority, spoke of blessings available to everyone.
"I have seen the good fruit of the gospel blossom in my home continent of Africa. After just 30 years, there are 300,000 saints," he said.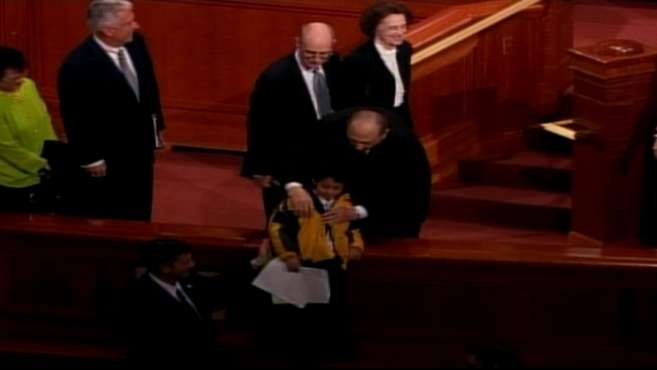 From their prophet -- encouragement to help others. "We are surrounded by those in need of our attention, our encouragement, our support, our comfort, our kindness," said President Monson.
For his birthday, children sent President Monson a jar of 'warm fuzzies' representing their many acts of kindness.
After conference, he reached out to a couple of them -- helping one little boy with his coat and holding the hands of another as they talked.
Those in attendance left with a sense of fulfillment. "Straightforward, moving, and, for me, a very wonderful conference," said Ruachel MacLean of Sevier County.
For some that traveled a long way to be present for the conference, it was an experience they'll never forget.
Cesar Rodriguez came from Mexico. He said, "It's a great experience for us that we want to have with us for the rest of our lives."
E-mail: cmikita@ksl.com
×
Related links
Related stories
Most recent Utah stories