Estimated read time: 2-3 minutes
This archived news story is available only for your personal, non-commercial use. Information in the story may be outdated or superseded by additional information. Reading or replaying the story in its archived form does not constitute a republication of the story.
Kimberly Houk ReportingJohn Daniel Kingston was back in court today, with security was beefed up after the judge recited incidents where the Kingston's may be trying to intimidate him.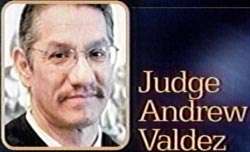 Judge Andrew Valdez revealed in court yesterday that he feared for his safety and for the safety of the court after someone from the Kingston family was caught last week staking out the judge's private parking garage at the Courthouse. Today Judge Valdez told John Daniel Kingston he lives by faith, not by fear.
Kingston and his attorney filed a motion requesting that Judge Valdez recuse himself from this trial.
Daniel Irvin, Kingston's Attorney: "That would have to be the allegation, that he's biased against John Daniel."
Kingston and his attorney claim a bias against polygamy is the real reason Valdez removed 10 of Kingston's children from the home of one of his wives.
The ruling appears to have led to several recent incidents, establishing a pattern of intimidation by the Kingstons. Valdez revealed in court that a man affiliated with the family was caught on tape last week installing surveillance equipment near the judge's secure parking garage.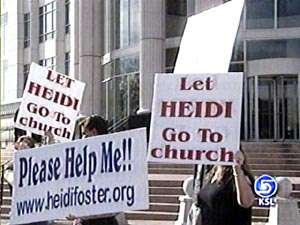 Daniel Irvin: "I spoke with my client, and he's adamant that he has no knowledge or involvement in that."
Valdez also says questionable cars were seen driving by the foster home where the Kingston children are staying. It's the same problem the court also had to deal with earlier this summer. Both incidents have led to more security for the courthouse and for Valdez and his family.
John Daniel arrived late to court today, entering from the back door while several members of his family stood out front holding signs that said things like, "stop state sponsored kidnapping", and "let Heidi go to church."
Rachel Young, Kingston's Sister: "This is a tragedy. The children are living a nightmare."
The judge has said all along that he will protect the children from abuse and neglect, and he's refusing to step down from this case.
The presiding juvenile court judge has denied the recusal motion, which means Judge Valdez will stay on this case.
×
Most recent Utah stories