Estimated read time: 2-3 minutes
This archived news story is available only for your personal, non-commercial use. Information in the story may be outdated or superseded by additional information. Reading or replaying the story in its archived form does not constitute a republication of the story.
CACHE COUNTY -- Some quick-thinking guards foiled a federal inmate's elaborate escape plan.
Douglas Francom, 52, was being kept at the Cache County jail on drug charges. He was scheduled to be transported to the Salt Lake County Jail to face more drug charges Monday. Investigators believe it was during that trip that he was going to try to escape.
Lt. Brian Locke, with the Cache County Sheriff's Office, said, "He had started calling and telling people goodbye, and someone called in and told us that they were concerned."
Worried Francom might be getting ready to hurt himself, deputies went to talk to him, but he was on the phone.
"They came back and listened to the phone calls and after listening for awhile, it turned out he wasn't actually telling people goodbye, he was putting an escape plan together," said Locke.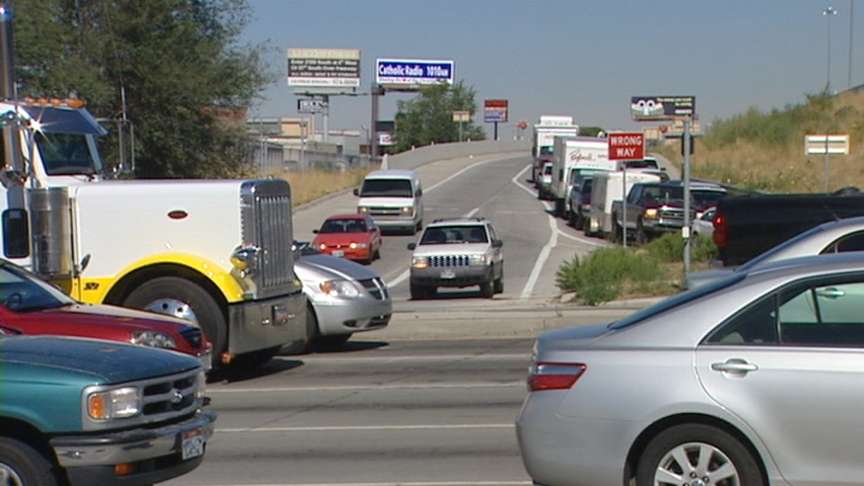 Deputies heard about a truck being left for him near the Interstate 15 off-ramp at 3300 South in Salt Lake City. That's the exit for the Salt Lake County Jail, where Francom was being transported to Monday.
They also found four homemade handcuff keys attached to the tongue of Francom's shoe.
Right away, Cache County deputies called the U.S. Marshals Office.
Chief Deputy Jim Thompson with the U.S. Marshals Office said, "We always investigate and treat them all as legitimate escape cases, but once we found the truck there, then that added a lot of credibility to the information we had."
Francom's transport to Salt Lake was called off.
"We knew that somebody would have to come back for that truck eventually, so we set up surveillance and a couple hours later, a couple women came by to pick up that truck," said Thompson.
Investigators arrested Kim Carri Collins and Ashlie Dawn Logston for helping plan the escape. They also arrested Larry Stairs, who they believe dropped the truck off.
"Once we conducted a search of the vehicle, we did find the key to the truck. There was quite a bit of cash in there to help him in his escape," said Thompson.
The three accomplices now face five years in jail for trying to help an inmate escape. Francom himself faces more time as well.
Lt. Locke said the handcuff keys were made out of the metal in pencils, as well as some items from the jail cafeteria. He doesn't think they would have unlocked any handcuffs.
E-mail: acabrero@ksl.com
×
Photos
Most recent Utah stories