Estimated read time: 2-3 minutes
This archived news story is available only for your personal, non-commercial use. Information in the story may be outdated or superseded by additional information. Reading or replaying the story in its archived form does not constitute a republication of the story.
SALT LAKE CITY -- Brochures going out to hunters say it's "a face only a mother could love." The California condor is probably the biggest, ugliest bird around. But to many, it's a magnificent natural wonder that was rescued from extinction. It's now threatened again by hunters who aren't even shooting at it.
Condors were nursed back from the brink of extinction in captivity and then re-introduced on the Utah-Arizona border in 1996. Since then, at least 12 have died of lead poisoning.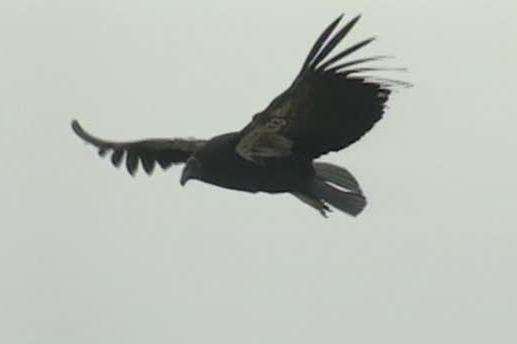 Two died in Utah last year when they might have been on the verge of a rare event, laying a condor egg in the wild.
"We've had two females that have prepared to reproduce in Utah, nest in Utah, and they have died of lead poisoning, and that's what we want to preclude," says Bob Hasenyager, executive director of a non-profit group called Utah Wildlife In Need.
In fact, every year biologists capture and treat up to 80 percent of the birds for lead poisoning, according to The Peregrine Fund--which manages the condor recovery effort. Data indicates the lead poisoning in the condors always peaks right after hunting season.
"The most recent population models indicate that if we don't cure the lead problem in condors, the probability that the population is going to survive and thrive is severely reduced," Hasenyager says.
Biologists say the condors ingest fragments of lead bullets when they eat dead deer and elk, or the entrails of deer and elk left behind by hunters.
This year, a public-private partnership is sending out information to hunters in southwestern Utah, encouraging the use of copper bullets instead of lead. Next year, they'll send out vouchers they can take to a designated sporting goods store and get a free box of non-lead bullets.
The voucher program is modeled after a successful effort in Arizona.
"Ninety percent of their sportsmen, their hunters, have voluntarily said, 'I'm going to use copper as opposed to lead,'" says Hasenyager.
J.D. Davis of Utah Wildlife in Need says many Arizona hunters are also voluntarily taking care of the problem another way.
"They're also burying gut piles and making those inaccessible to the condors," Davis says.
The voucher program will be strictly voluntary and applies only in the hunting areas near Zion National Park. The program will be outlined Thursday morning at a public meeting of the state wildlife board.
Lead shot is already banned for most waterfowl hunters. They use steel shot instead.
E-mail: jhollenhorst@ksl.com
×
Related links
Most recent Utah stories