Estimated read time: 2-3 minutes
This archived news story is available only for your personal, non-commercial use. Information in the story may be outdated or superseded by additional information. Reading or replaying the story in its archived form does not constitute a republication of the story.
SOUTH SALT LAKE -- Police have arrested a man accused in a string of armed pharmacy robberies. Twenty-one-year-old Gardner Westgate turned himself in to South Salt Lake police after learning he was a wanted man.
According to a probable cause statement from the Salt Lake County jail, Westgate admitted to robbing Rite Aid pharmacies in South Salt Lake and Cottonwood Heights on Sept. 10.
"It's a great relief to get these people off the street. We've been plagued with this OxyConton robberies at our Rite Aid, and other surrounding agencies with theirs too," said South Salt Lake police Lt. Gary Keller.
Westgate also told police that a friend helped him commit those robberies and, later that night, the friend overdosed on the stolen OxyContin. He said his friend died the next day.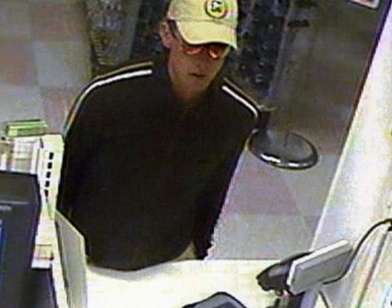 Jail documents go on to say that on Sept. 11 Westgate robbed the Albertson's pharmacy in West Jordan with the hope of getting caught and committing suicide by cop. His image was caught on surveillance video police released after the crime.
Westgate is now facing several charges of aggravated robbery.
"He beat someone up in South Salt Lake's robbery. He obviously had a gun. He pistol-whipped somebody in that one. In ours, he did not, but he was very aggressive," said Officer Beau Babka, spokesman for the Cottonwood Heights Police Department.
Jail documents say Westgate's mother allowed police to search their home. There, police found liquid morphine, Percocet and other drugs taken from the robbery in South Salt Lake. Officers also found drug paraphernalia in his room next to the stolen prescriptions.
Two and a half weeks before the robberies, Westgate was booked into the Salt Lake County jail on misdemeanor warrants and released.
Court records show that in January, Westgate was sentenced to probation for shoplifting. In August, a judge issued a warrant for his arrest when he did not keep in touch with his parole officer or submit to drug tests.
"Drug addiction is a terrible thing for people to deal with and for society to deal with, and people resort to awful, brutal means to support their habits," said Dan Roberts, with the West Jordan Police Department.
------
Story compiled with contributions from Sandra Yi and Anne Forester.
×
Related stories
Most recent Utah stories