Estimated read time: 2-3 minutes
This archived news story is available only for your personal, non-commercial use. Information in the story may be outdated or superseded by additional information. Reading or replaying the story in its archived form does not constitute a republication of the story.
SALT LAKE CITY -- Wednesday brought bad budget news for the state of Utah: shortfall estimates now top $850 million. In simple terms, the state's budget will get a dose of reality in the next year.
This week, Utah lawmakers agreed to plan on less money coming in, not more. Federal bailout money really helped out this year, but it only put off the inevitable. And the news of the budget shortfall confirms the inevitable: cuts will be coming.
The big question is where will the cuts come? Top lawmakers say it's early, but practically everything will be on the table, even public education.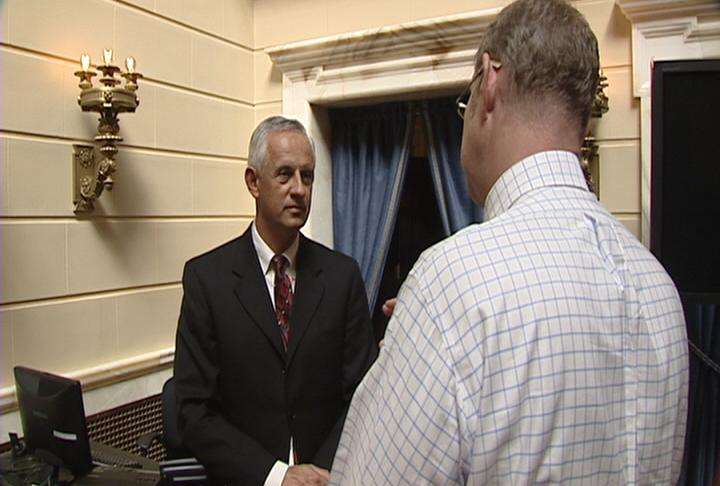 "A reduction is always worrisome. How will it be implemented? Does it mean fewer teachers, less experienced teachers?" said Senate President Michael Waddoups.
At the same time, lawmakers have planned for trouble--good news if you like to look at it that way. Of the $850 million shortfall predicted this week, the Legislature already approved $400 million of cuts statewide.
Those cuts haven't caused concern until now because federal stimulus money filled the gap, "backfilling" or covering the cuts this year. Now it's time for a reality check: Those cuts will go into effect soon, and lawmakers are going to have to figure out how to cover the other $450 million shortfall.
One option to offset cuts is Utah's bank account of surplus cash, the Rainy Day Fund. There is $420 million for general use; $100 million expressly for education. But you can expect sharp disagreement about where and how much to spend at once.
"Some of these cuts are going to have to go into effect," said House Minority Leader David Litvack. "It would be unfair to our constituents to lead them to believe otherwise, or to mislead them."
Another option is something most lawmakers hate: tax increases. But again, right now lawmakers are considering everything.
"Actually, tobacco and alcohol were items left on the table last session that would be the first ones--if we were to do taxes--would be the first ones in place," said House Speaker David Clark.
As bad as the news is, it could be worse. Some tax revenue is up in Utah, and unlike states like New York and California, Utah's budget woes are still manageable.
E-mail: rpiatt@ksl.com
×
Most recent Utah stories