Estimated read time: 1-2 minutes
This archived news story is available only for your personal, non-commercial use. Information in the story may be outdated or superseded by additional information. Reading or replaying the story in its archived form does not constitute a republication of the story.
Sam Penrod Reporting Springville police officers have captured two men who led them on a high-speed chase, and have put them in jail.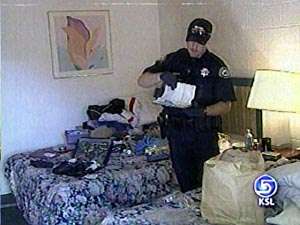 Police caught one of the suspects after they started running on foot and hid out in an apartment complex. But it was good old detective work that led police to the second suspect this afternoon. Police got a tip that the second suspect, the driver involved in the high-speed chase, was inside a Provo motel room. They waited until someone else knocked on the door to follow them in. There they found Shawn Leonard wanted in this morning's chase.
And along with the suspect, officers found a stolen handgun inside of the room.
Sgt. George Besendorfer, Provo Police Dept.: "We also recovered at least one stolen hand gun and drug para. We're still investigating right now to see if there is anything else inside."
This all started about ten this morning when a Springville officer noticed a man wanted for warrants. But the suspects would not pull over and drove at speeds of 80 miles an hour trying to get away. Eventually they stopped in a Provo apartment complex and ran on foot.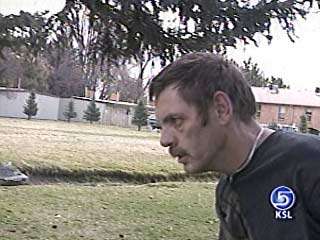 Forty-seven year old Lester Flickinger was apprehended and taken to jail. Officers also found stolen checks and marijuana in their car. Both men now face felony evading charges for leading police on the chase.
×
Most recent Utah stories