Estimated read time: 2-3 minutes
This archived news story is available only for your personal, non-commercial use. Information in the story may be outdated or superseded by additional information. Reading or replaying the story in its archived form does not constitute a republication of the story.
HERRIMAN -- Wildfires throughout the state have recently tested communities and their preparedness for disasters. Residents in New Harmony, Scofield and Skull Valley have been evacuated in the past month.
Now many Herriman residents know what to do, thanks to a large disaster drill Saturday morning. The scenario was a fast-moving wildfire approaching homes within city limits.
Herriman plans drills like this one every six months. "We believe the continued practice will make us more efficient," said Coralee Moser, a coordinator for Herriman's Community Emergency Response Team, or CERT.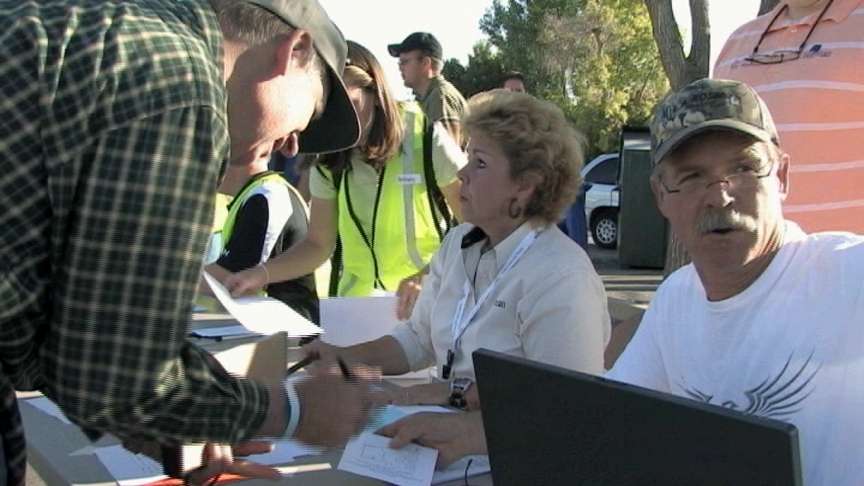 CERT volunteers went door-to-door to let residents know they were practicing in the event of a real emergency. "It's very important we run through these drills because it's through these drills we find out things we're doing right and things we're doing wrong," said Matt Gallegos, one of the CERT volunteers.
Gallegos and Angela Kingery visited homes in the High Country Estates section of Herriman. Wildfires have come close to homes in this area before.
"We have wildfires up here every few years, and so we felt like this is a really important scenario to practice," said Moser, who helped coordinate teams from Herriman City Hall.
Gallegos and Kingery spoke to residents and handed out pamphlets on what to do in a real emergency, as well as how to keep their homes safe from wildfires.
"This makes me feel comfortable in a weird way," said Kingery. "It makes me feel like I'm helping other people, but I'm also helping myself more than the other people. I know I can help my family if there was ever a real emergency."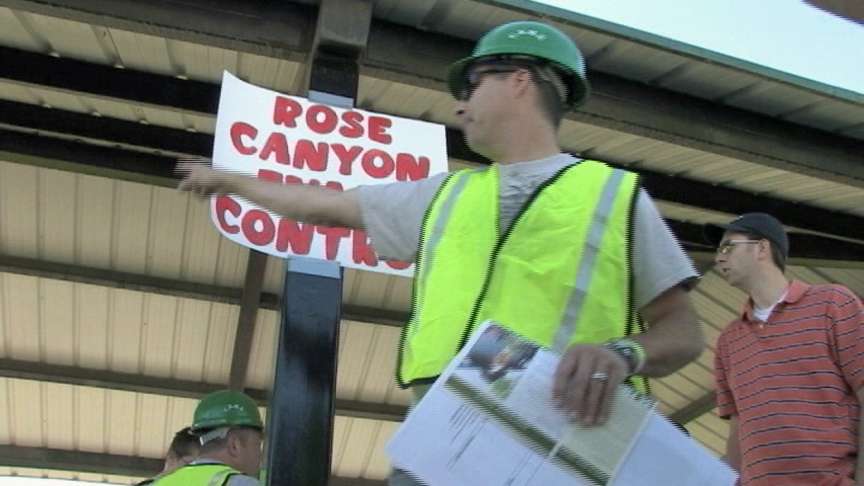 CERT members notified other CERT members on their phone tree to mobilize teams to neighborhoods.
One command post was set up in the Herriman Cove area. HAM radio operators coordinated with teams walking through neighborhoods to make sure as many homes as possible were visited.
"The more we practice, the better we're going to get at it," said Gallegos.
Representatives from Copperton and the Sugar House neighborhood of Salt Lake City were in Herriman to watch the drill. They're planning to stage similar emergency drills in the future and wanted to see how an experienced city like Herriman assigned tasks.
"It's wonderful to see that everyone is interested in emergency preparedness and wanting to be more effective in their own areas," said Moser. "We learned a lot from Draper when they had a big fire in Corner Canyon."
Leaders say they'll evaluate the drill to identify what worked, and more importantly, what didn't.
E-mail: acabrero@ksl.com
×
Related links
Most recent Utah stories