Estimated read time: 2-3 minutes
This archived news story is available only for your personal, non-commercial use. Information in the story may be outdated or superseded by additional information. Reading or replaying the story in its archived form does not constitute a republication of the story.
WEST VALLEY CITY -- A West Valley City neighborhood is reeling after a shocking act of violence against a little girl. Police say she is 5 or 6 years old and someone assaulted her.
The girl was taken to the hospital in serious condition. West Valley police say they have no suspects in the assault. They're not going into detail about her injuries and are still investigating if this was a sexual assault.
The girl was found in the backyard of a home in her neighborhood, but the crime scene spans two homes: the first, where the little girl was found; the second, just over the fence where a neighbor heard her crying.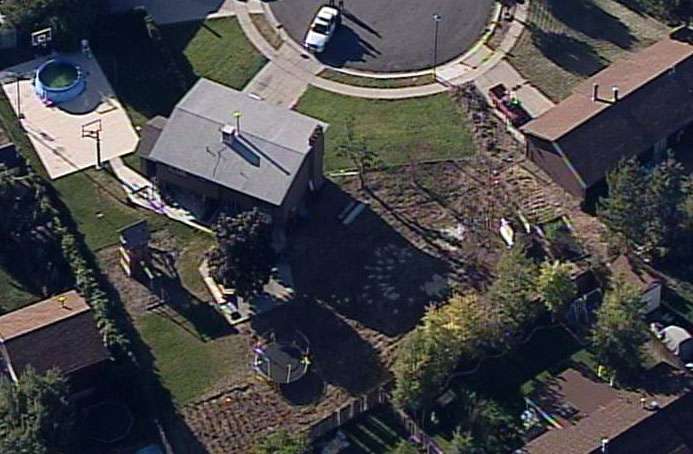 "A teenager actually heard her crying, looked over, saw a little girl who'd clearly been assaulted," said Lt. Dalan Taylor, spokesman for the West Valley Police Department.
The teen called his parents, who then called 911 and told him to go next door and get Shelley Rodriguez, a nurse. Rodriguez's husband stayed with the girl until police arrived.
Neighbor Stephanie Warr also got a call from the teenager's parents, who asked her to go over and help. She says the little girl was lying in weeds, drifting in and out of consciousness.
"It was evident that it had recently been done," Warr said.
Warr describes her as a friendly little girl with responsible parents. She's seen her walking down the street to a friend's house before.
"When she's walked by, she's had Barbies. And we've teased her we want to play with her Barbies," Warr said.
The girl was taken to Primary Children's Medical Center in serious condition. Friday night, detectives interviewing her and neighbors are left with a troubling question.
"How could anybody do that to her?" Warr said.
Investigators are questioning anyone who may know anything. If you think you have any information that might be helpful to them, contact the West Valley Police Department at 801-840-4000.
E-mail: sdallof@ksl.com
×
Most recent Utah stories