Estimated read time: 1-2 minutes
This archived news story is available only for your personal, non-commercial use. Information in the story may be outdated or superseded by additional information. Reading or replaying the story in its archived form does not constitute a republication of the story.
Amanda Butterfield reportingA teenage driver is behind bars, busted by deputies and police for a dangerous chase in Salt Lake County.
Salt Lake County sheriff's deputies say that driver led them on a very dangerous chase through city streets early this morning. It all began when the driver refused to pull over in Murray. Sheriff's deputies say they were dealing with a driver who just didn't want to be arrested.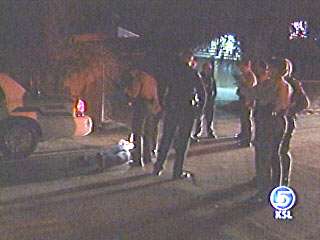 Police say he took off running after he crashed into a boulder at 6200 South and the Vanwinkle Expressway. Authorities were able to catch up with him a few blocks away and had to use a taser to subdue him.
It all began when Murray Police tried to pull him over on 45th South and 900 East. Officers say he was driving erractically. But when police tried to stop him, he sped away.
Lt. Teri Sommers/ Salt Lake County Sheriff's Dept.: "The officer's intent at the time was just to find out if he had permission to have the vehicle, and he fled from them."
Sheriff's deputies say he then blazed down Vanwinkle Expressway. Speeds reached up to 95 miles an hour at some points during the chase. But, the suspect lost control of his car at 6200 South and crashed into a boulder in an intersection island.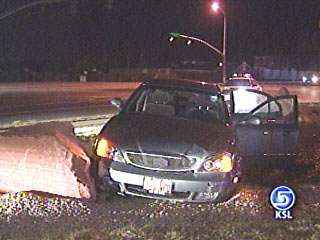 Authorities had to taser the 17 -year- old to bring him under control. They also had to put a net over his face to keep him from spitting at officers.
They believe the car he was driving belonged to his foster parents. Investigators also found prescription drugs inside that vehicle. They believe he might have taken some of those drugs before he got behind the wheel.
×
Most recent Utah stories