Estimated read time: 2-3 minutes
This archived news story is available only for your personal, non-commercial use. Information in the story may be outdated or superseded by additional information. Reading or replaying the story in its archived form does not constitute a republication of the story.
(KSL News) -- Monday morning at six , a new radio station went on the air in Utah: AM-820, KUTR. It's fifty thousand watts of daytime talk radio aimed at women.
Rod Arquette, Vice President of Operations: "Talk radio as it is today is really a man's world. They talk a lot about politics and alot about sports, but nobody's talking to women and that's exactly what this radio station's going to do. AM 820."
Rod says the morning show has already received phone calls, so the word's getting out.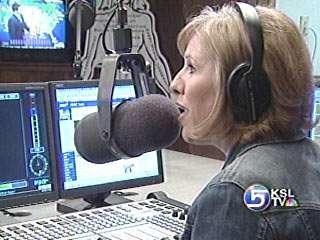 Though the station is designed with women in mind, men are always welcome to tune in too.
The day will begin with "Wakin' Up with Rebecca and Kurt": That's Rebecca Cressman, veteran broadcaster with long-time ties to BYU's Broadcasting department, and local music composer and performer Kurt Bestor.
"Rebecca have a great day." Rebecca: "Thank you. You have a great day too. We want to let you know that Monday is a very exciting day for us here at AM 820."
The new AM 820 is Bonneville International Corporation's latest broadcasting venture.
Chris Redgrave, KUTR V.P., Station Mgr.: "Because we decided that there was a need. This is the third station of its format in the United States. And it's targeted towards females. So it's a female talk radio station."
From the station logo, the programs, and ultimately its content, AM 820 will cater to Utah women.
The subjects will run the gamut.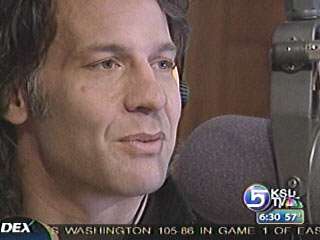 Chris Redgrave, KUTR V.P., Station Mgr: "So we'll be talking about kids, families, husbands, jobs, politics, what's it's like to live in Utah... Everything that women value."
The programming line-up offers a variety of formats; morning talk, mid-day call-in and advice; job discussions, consumer and health news, primarily presented by local Utah personalities. There will be some nationally syndicated programs too.
Chris Redgrave, KUTR V.P., Station Mgr.: "Yes the key demographic is going to be women, but we hope men listen too."
You can check the entire KUTR programming line up on-line at utaham820.com.
×
Most recent Utah stories