Estimated read time: 2-3 minutes
This archived news story is available only for your personal, non-commercial use. Information in the story may be outdated or superseded by additional information. Reading or replaying the story in its archived form does not constitute a republication of the story.
SALT LAKE CITY -- One piece of Utah's own health system reform is more successful than anticipated. The internet-based Utah Health Exchange aims at creating a consumer-based system.
The exchange might be setting an example as a small step toward health care reform success.
In the last two weeks in August, the website attracted 136 small employers and more than 2,300 individuals to sign up for health care plans. That's far more than the state expected.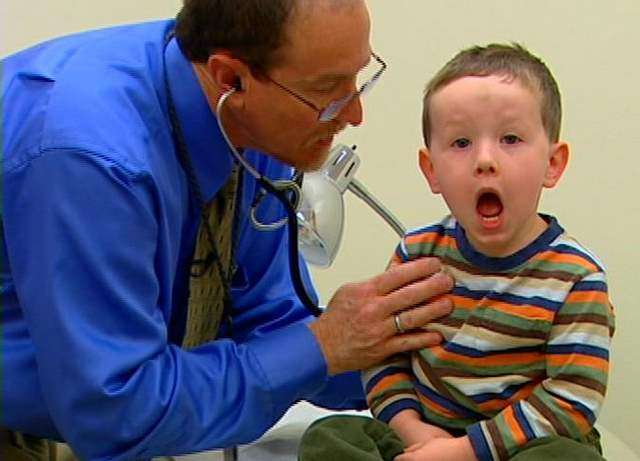 Daniel Schuyler, project manager of the website for the Governor's Office of Economic Development, said, "One of the goals of the exchange was to keep it simple, make it very intuitive, make sure both employers and employees understand the concept of defined contribution, and what those benefits are."
Defined contribution refers to a specified amount of pre-tax dollars set aside for choosing from a menu of health care plan options.
The Utah Health Exchange is a critical component in moving toward a consumer-based system.As health care and health insurance costs skyrocket, the website is a single shopping point, a place to compare options and costs.
It also allows employees--not employers-- to select their best health care options.
It is only a step toward comprehensive reform. But its popularity so far might reflect that it's what people are comfortable with.
"You see at the national level a cry for comprehensive reform right now," said Wesley Smith, Salt Lake Chamber director of public policy.
"Well, I think what we're doing in Utah is very wise. We're moving incrementally, we're making sure what works. And businesses are responding well to that," he said.
The exchange's success is based on a trial period. More small businesses will be eligible to enroll next year. Individuals can still buy insurance through a separate part of the website.
You can look at it by going to: www.exchange.utah.gov.
E-mail: rpiatt@ksl.com
×
Related links
Most recent Utah stories