Estimated read time: 2-3 minutes
This archived news story is available only for your personal, non-commercial use. Information in the story may be outdated or superseded by additional information. Reading or replaying the story in its archived form does not constitute a republication of the story.
CLEARFIELD -- Clearfield police detectives are looking for a man they say has been stealing purses, and they're not the only police agency who would like to find him. Investigators believe the man has dozens of victims up and down the Wasatch Front.
One of those victims says she would've been down $6,000 if not for her bank reimbursing her money. Now she's worried about what may be in her credit report a few months from now.
"You feel violated, and it makes you sick because you don't know what they're going to do with the information they have. They were able to draw money from my account because my ID was in my purse," said Davis County resident Sharie Orozco.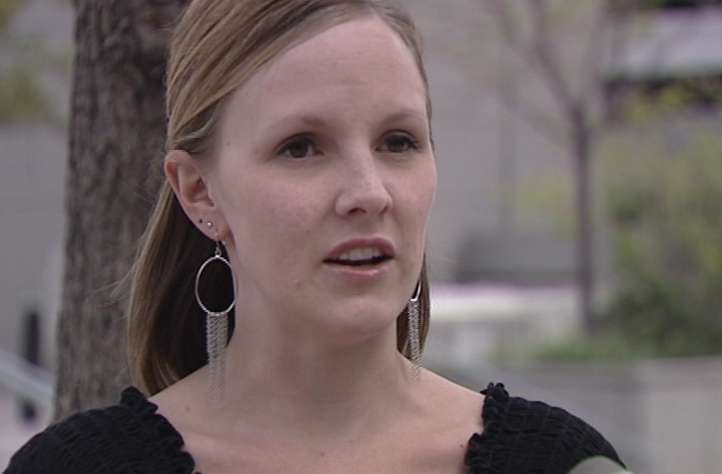 Last month, Orozco dropped off her child at day care. When she got to work, she realized her purse was gone. It had been taken from her car while she was inside the day care.
"I would say less than two minutes I was in there, and I didn't notice it was gone until I was here in Salt Lake," Orozco said.
Clearfield police Detective Kyle Jeffries says it's a story he's hearing over and over.
"All the way from South Jordan to Ogden City," he said.
Jeffries has still photos of a man he believes is behind all the purse snatchings. The photos are from a bank surveillance camera.
Jeffries says the man find checks and identification in the purses. He then takes those checks to the bank and makes a deposit into that person's account for whatever amount he writes.
The man will then go through the drive-through and make a withdrawal for the same amount he just deposited.
"Just in the few cases detectives have been able to put together, we're looking at $25,000 right now that we can account for. And I'm sure there's a lot more out there that are just starting to come through," Jeffries said.
While the man is going through a bank drive-through, he hides his license plate with a towel, or something similar, so cameras don't record his license plate.
"We want people to be aware when you're going to your bank or your credit union, if you see a vehicle that's got something covering the license plate, please give somebody a call," Jeffries said.
"I just don't know how they can feel good about themselves and go on living their lives," Orozco said. "it just makes me really wonder how they can sleep at night, knowing that they're doing this to innocent people. I work hard for my money, and it's just disgusting to me."
During a routine traffic stop recently, police found the car shown in the surveillance video, but a woman was driving the car.
Police found several purses that were stolen, but so far they don't know who the man is, and the woman they arrested isn't helping them.
E-mail: acabrero@ksl.com
×
Most recent Utah stories