Estimated read time: 1-2 minutes
This archived news story is available only for your personal, non-commercial use. Information in the story may be outdated or superseded by additional information. Reading or replaying the story in its archived form does not constitute a republication of the story.
SALT LAKE CITY -- Utah residents and businesses are still among the most charitable in the country, despite the down economy.
For example, one business-- Humana of Utah-- is choosing where to donate $100,000. Another--Discover Card-- gave more than 650 backpacks and $20,000 to Jackling Elementary School in West Valley City.
Jackling's principal, Jennifer Reed, said, "This allows every kid to start the school year off with a backpack filled with supplies they can use throughout the year."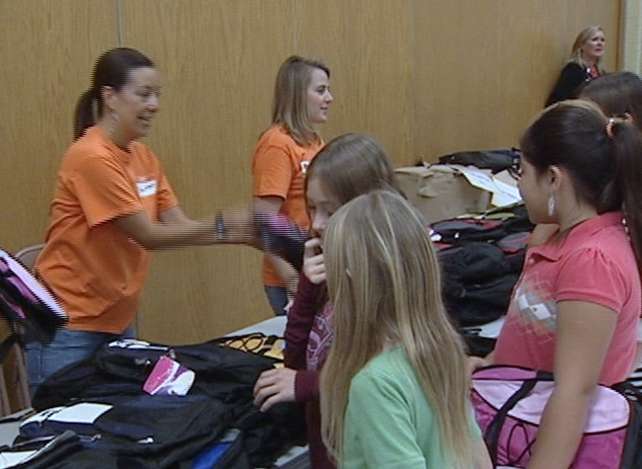 "In this time of budget cuts," she continued, "it provides much needed help so we're able to offer help and do things we otherwise couldn't do."
It's a generous donation, especially at a time when a survey by the Conference Board shows more than 60 percent of companies have reduced their giving, or plan to, during 2009.
Humana of Utah has not yet determined where to donate its $100,000.
Humana's Earl Hurst said, "This is an opportunity to give something that is transformational to that organization."
Three organizations are up for the money and gave presentations on why they deserve it. This is the second year Humana has donated such a large sum of money.
"We budget this in our annual budget," Hurst said. "We're not guaranteed this program will continue each year. We hope that it does."
Discover Card also hopes to donate to students every year. Steve Bayans of Discover Card said, "We've created a strong partnership and look forward to making a difference with them and in the lives of the students."
Humana will announce where the $100,000 donation goes on Oct. 9.
E-mail: abutterfield@ksl.com
×
Most recent Utah stories