Estimated read time: 2-3 minutes
This archived news story is available only for your personal, non-commercial use. Information in the story may be outdated or superseded by additional information. Reading or replaying the story in its archived form does not constitute a republication of the story.
OGDEN -- A good eye and quick thinking helped foil a kidnapping in Ogden and led to an arrest.
Police say 51-year-old Fernando Deleon-Barrios of Los Angeles drove up to an 11-year-old girl in a city park in the 3300 block of Grant Avenue around 6 p.m. Saturday.
"Told her to get in, that her family had sent him to come and get her," Lt. Tony Fox said. "Instead of taking her home, he took her across the street to the hotel."
Investigators say Deleon-Barrios drove the girl to the Ogden Days Inn on Washington Boulevard. A witness at the Days Inn noticed how the girl acted nervous and called police.
"I just saw a guy go into a room with a little girl, and he's from California. He has a green 4Runner with California plates," the woman told the 911 dispatcher.
She went on to say, "I'm just very concerned because she was looking a little bit nervous, because she was going in there with him by herself." [CLICK HERE to listen to the 911 call]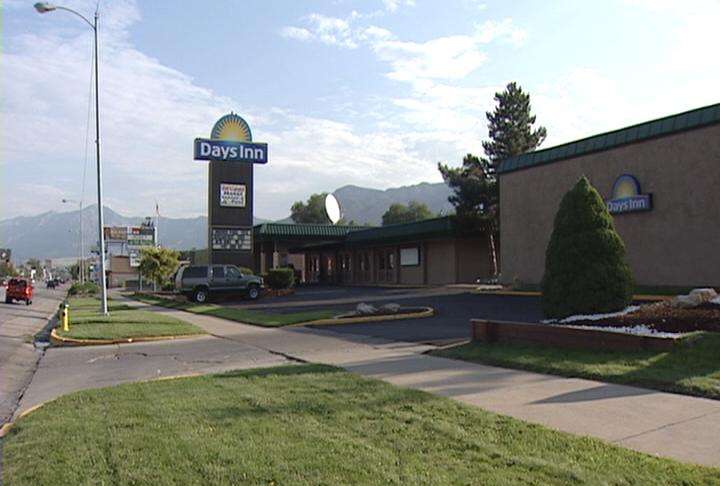 "We really don't know how the ending of this story would have happened had a citizen not called in and given us a head's up on this," Fox said.
When officers arrived at the motel, they found the girl inside a room with Deleon-Barrios. Her mother told investigators she doesn't know him, and he shouldn't have been with her daughter.
Cases like this stress the importance of lessons about stranger danger. Every parent needs to talk to his or her child about it.
"It doesn't surprise me, because it's everywhere. It doesn't matter where you go, you find this. You know, they're everywhere," said Ogden resident Sylvia Gomez.
But other residents say they are stunned a kidnapping happened at this park.
"I've seen kids playing all the time back there," Cindy Fitzgerald said. "My kids are always outside with the babies, so it's kind of scary."
Utah Highway Patrol Sgt. Jeff Nigbur says a good plan is to role play so you can show kids what to do in any situation.
"I think it's all about having communication with your children and actually sitting them down and working them through a scenario. I think that's probably the best thing a parent can do," Nigbur said.
Workers at the Days Inn say Deleon-Barrios didn't really stand out.
Police aren't sure what the 51-year-old's motives are. They say some of his explanations aren't holding up and they aren't even sure he is who he says he is. They also aren't saying what the California resident was doing in Ogden.
The name the suspect gave, Fernando Deleon-Barrios has a history of theft but no history of any sex crimes.
------
Story compiled with contributions from Andrew Adams, Sandra Yi, Cleon Wall and Becky Bruce.
×
Most recent Utah stories